Samsung i5700 Galaxy Lite caught in wild again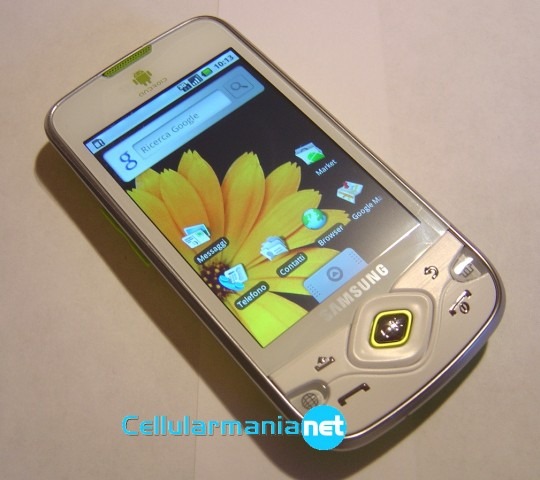 It feels like its been a long time since we last saw the Samsung i5700 Android phone, the so-called Galaxy Lite the company are positioning as an entry level counterpart to the i7500, and in fact the last we did see was a non-functional store model.  So we're glad that the 3-inch AMOLED touchscreen handset has shown up again, this time fully functional and in the hands of Cellularmania.
There is not, to be fair, any new information here – it seems to be more of a tease, a sly rejoinder, a passing fondle as it were – but we're never the sort to turn our collective noses up at a new Android device.  The i5700 has HSDPA, WiFi and Bluetooth, just like its big brother, but the megapixel count drops from 5- to 3.2-megapixels to the autofocus camera.
Still, you get GPS, an FM radio and a microSD card slot, together with a 528MHz Qualcomm MSM7200A keeping things chugging.  This does seem to be an older prototype than what we're expecting to see in stores come early 2010; Samsung have apparently toned down the lurid green back cover for their production models.