Samsung hunts for memory help as Apple tipped to jump ship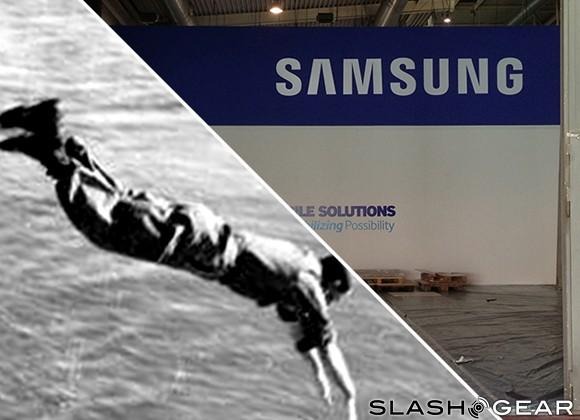 It would appear that as Apple begins a move away from reliance on Samsung to create the most massive amount of its mobile products' flash memory, the Korean company is seeking outside help to create enough product for its own Galaxy lineup. Two reports have surfaced today that suggest both Apple and Samsung to be seeking new means and ways of accessing enough product for the innards of their smartphone and tablet lineups. While Apple has bee reported to be teaming up with Taiwan Semiconductor on one hand, Samsung has been tipped to be purchasing memory from Elpida Memory and Toshiba.
The first report comes from EE Times where their "observers of the electronics and computer industries" – aka nameless sources – have said that Apple has "thrown out" their contract with Samsung for microprocessor manufacturing and is teaming up with Taiwan Semiconductor Manufacturing Co. Ltd. for the immediate future. Apple's next-generation A7 processor has also been rumored to have been taped out by this company already – that's a few steps behind actual production!
Meanwhile Digitimes – a group we must remind you has been as reliable as unreliable with their sources in the past, but do have some top-level contacts that end up revealing valuable information rather often – suggest that Samsung is currently unable to fill even their own requirements for memory products. With their Galaxy line of smartphones and tablets pumping out sales like no tomorrow, this report suggests that they'll be looking for help!
Samsung's own supply of memory products is already falling short of demand, including that for its Galaxy-series smartphones and tablets, industry sources have claimed.
Also interesting is the added suggestion that Samsung isn't using these purchased parts for their own Galaxy line of smartphones and tablets. Instead, this source suggests, Samsung is keeping its own production reserved for its own mobile products while the rest is shipped out to non-Samsung devices.
They noted that Samsung reportedly is buying more chips from Japanese firms while continuing to use its in-house produced chips for its Galaxy-series mobile devices. This is reportedly happening when Samsung has actually implemented a strategy to tightly control its chip output, the observers pointed out.
That's a rather sizable claim to be making, and unless Samsung comes forth to say it's true, we suggest you down a bit of salt while you think about it. If Samsung was indeed reserving its whole DRAM and NAND flash memory production for its own mobile products, notebooks, PCs, and the like, they'd have to integrate their whole business and depend solely on those mobile products to win. Samsung is simply too massive to do such a thing without some big-time decision-making being made.