Samsung, Huawei battle for holes starts next week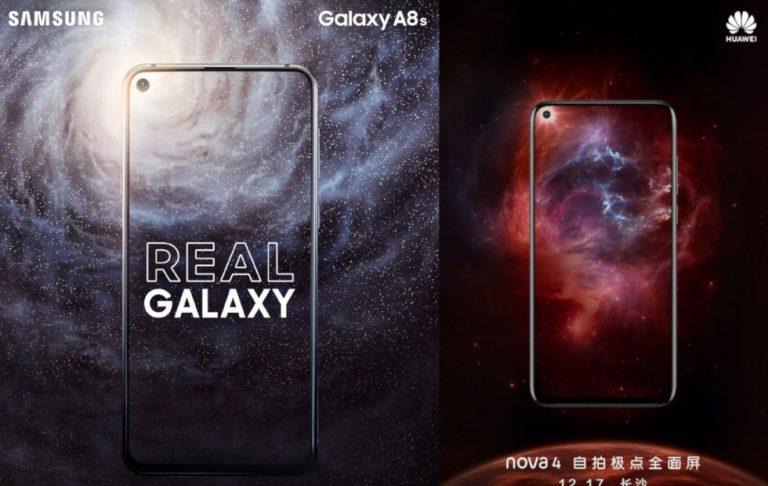 Forget the notch. Actually, don't. The notch is probably here to stay, just taking on different forms. After the wide and sometimes deep cutout came the minimalist waterdrop/teardrop (which is actually a spin on the Essential PH-1's pioneering notch). Unsurprisingly, it's not going to stop there and in the next two weeks, we'll see two giant smartphone makers take the notch to the extreme minimalist form, with the Galaxy A8s and the Huawei nova 4 bringing the dreaded hole to the market.
Most are probably tired of the whole notch discussion. Some have accepted it as a new fact of life while others fear they are running out of places to run. For all their controversy, the notch has inspired smartphone makers to find ways to solve this puzzle. Some of them more successful than others.
The latest attempt will be presented by Samsung on December 10, at least based on a post from their Weibo account. It clearly names the Galaxy A8s in the invite and leaves little else to the imagination. It will indeed be the first "Infinity-O" screen phone.
Although it probably wanted to be first, Huawei's nova 4 won't be coming until a week later on December 17. It's almost comical how the two's images are almost identical in theme.
Regardless of who goes first, there's no stopping the circular hole from landing on the market. The only question that really remains is how better or worse it will be in practice. While the regular notch has been regarded as an eyesore, some users have gotten used to it to the point of mentally ignoring it anyway.