Samsung HT-BD3252 home theater announced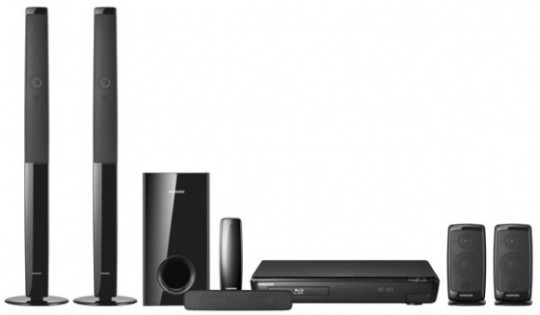 We may receive a commission on purchases made from links.
If you're in the market for a new home theater system that offers all-in-one functionality with a multitude of features, you just might find what you're looking for with the HT-BD3252 announced from Samsung today.
This new system features a 5.1 sound system, HD audio codec support, a Blu-ray player and a built-in mic and iPod dock. But what's really cool is all of the online service support including sites like Blockbuster, Pandora and Netflix.
Included in the system are two rear wireless speakers and a Wi-Fi dongle to keep them connected to the receiver. You can get the HT-BD3252 from Samsung starting next month for $799.