Samsung Home Theater Gear To Debut At CES 2014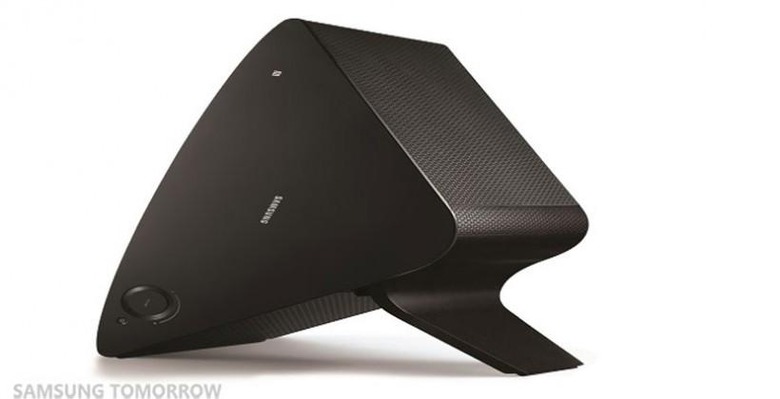 Samsung is at the Consumer Electronics Show in Las Vegas in force each year. Samsung traditionally has one of the largest booths at CES packed with TVs, home theater gear, and lots more. Samsung is teasing some of its new home theater and home entertainment gear that will be unveiled at the show kicking off next week.
Samsung will have a new entry-level M5 speaker added to the Shape Wireless Audio multi-room system. The M5 speaker can be used to create a multi-room audio system or a multi-channel home theater system. Samsung will also unveil a new soundbar called the HW-H750.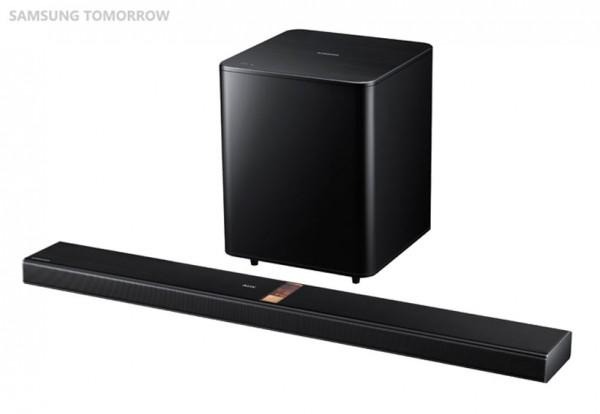 That new soundbar has 320W of power promising room filling sound for movie and TV fans. The HW-H750 uses a combination of analog and digital audio technology for the best sound possible. Samsung will also be unveiling the new HW-H600 Sound Stand. The Sound Stand is designed to fit under TVs measuring 32-inches to 55-inches in size.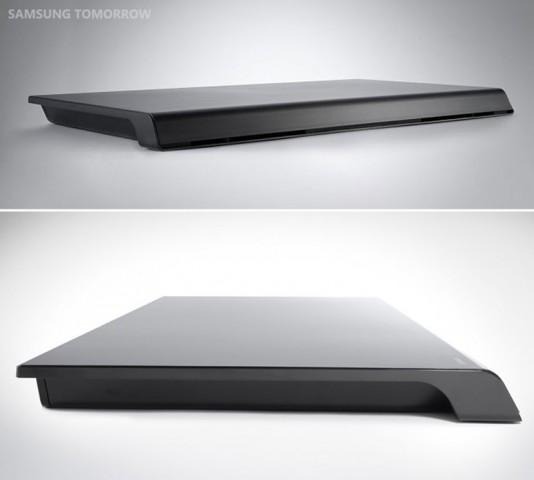 The Sound Stand is low profile with a thickness of 1.4-inches. Samsung says that it is perfect for a bedroom TV or a main TV in a space where a traditional sound system won't fit. The Sound Stand has 4.2-channel sound. Samsung will also be showing off a number of other home theater and home entertainment products at the show. Stay tuned for more details on Samsung and its products on display at CES 2014 with our full coverage from the show starting next week.
SOURCE: Samsung