Samsung HMX-T10 camcorder hands-on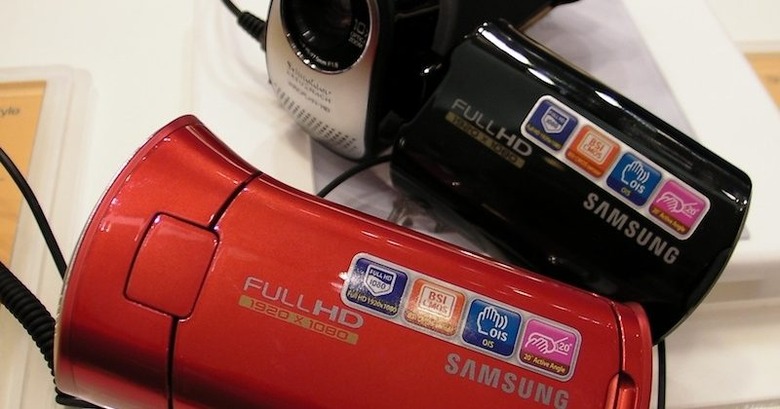 Samsung's HMX-T10 camcorder is certainly light and pocketable, but it sure does feel cheap.  The company's new Full HD camcorder shoots 1080p to SD/SDHC memory cards and was announced at IFA 2010 this morning; in the hand, the plastics simply don't live up to the spec sheet.
Inside there's optical image stabilisation and a 3-inch touchscreen, but from the outside you might think it was a bargain webcam.  The display is reasonably bright and clear, with Samsung's normal iconography and menus, and the touch layer is decent.  Hardware controls are therefore minimal, and fall into place under your fingers well.
We haven't had the chance to see the video quality from the T10, so it's hard to judge it at this stage, but we hope Samsung decide to bundle a case in the box.  Expect the T10 to drop later in the month, priced at $299.