Samsung high-end monitor line gets three CES 2019 heavy-hitters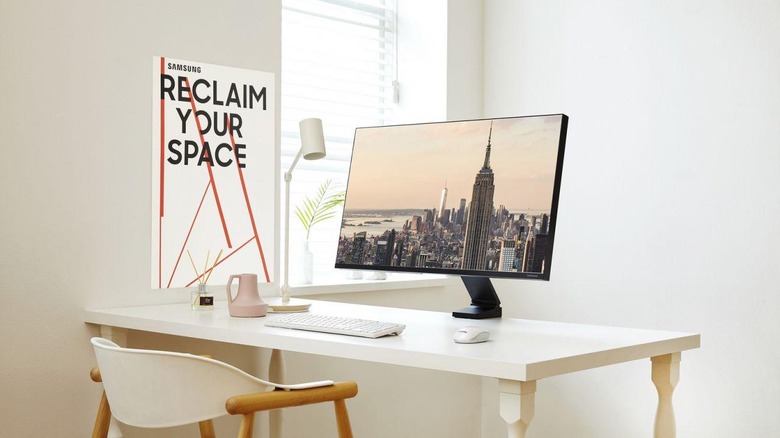 Samsung is heading to CES 2019 with a trio of new monitors in tow. Each of these are aimed at different groups of people, from gamers to content creators. All three of them are impressive monitors for varying reasons too, though we can't imagine any of them will be budget-friendly displays.
The first monitor revealed is dubbed the Samsung Space Monitor. This is arguably the most interesting looking monitor of the bunch with its minimalist design and desk-clamping arm. The Space Monitor is available in two models: a 27-inch QHD model and a 32-inch 4K model.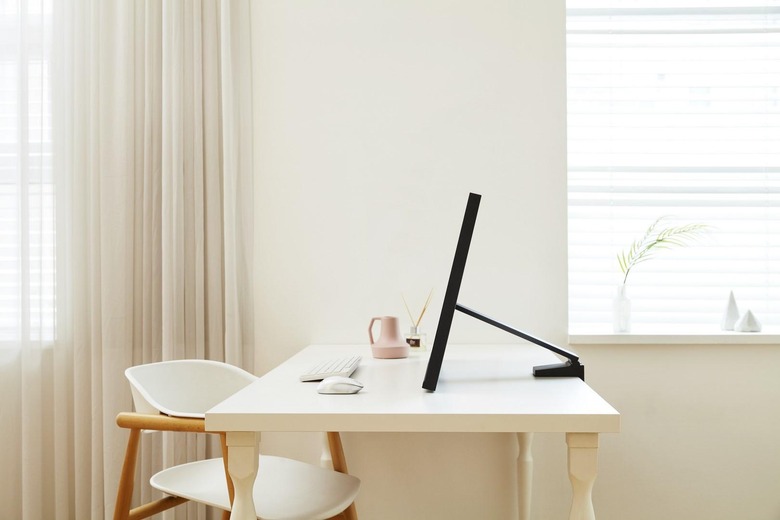 That arm allows you to tilt and extend the display, from pushing it right up against a wall to making it seemingly rest on the desk. The monitor's HDMI and power cables are integrated through the arm as well, which helps add to the minimalist look by hiding them from sight.
Next up is the CRG9, which is definitely in the running to be the most impressive gaming monitor we'll see at CES 2019. The CRG9 offers up a ridiculous 49-inch curved display with a 32:9 aspect ratio and a 120Hz refresh rate. Response time is 4ms, which is fairly solid for a gaming monitor, and it also supports AMD's Freesync 2 HDR technology to cut back on stutter and screen tearing as you play.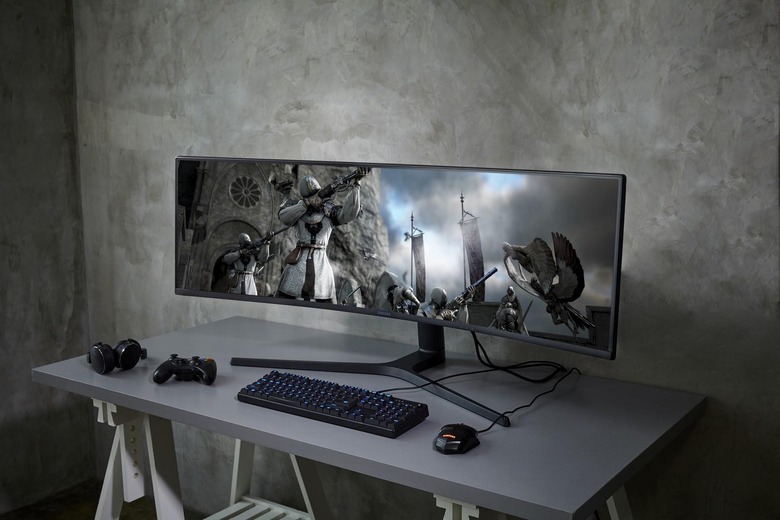 Samsung says the monitor outputs in dual QHD resolution, which is 5120 x 1440 – essentially, Samsung says, CRG9 is equivalent to putting two 27-inch QHD 16:9 monitors next to one another. The promo shots Samsung put together paint the CRG9 in a pretty impressive light, but of course, we're also expecting a high price tag to go along with that.
Finally, we've got the UR59C 32-inch monitor, which almost feels like standard fare compared to the other two. This curved display is being aimed primarily at content creators, with 3840 x 2160 resolution and a 2,500:1 contrast ratio. Sleek and slim is the goal when it comes to design, as Samsung says that the monitor has a total thickness of 6.7mm. That's pretty much all Samsung had to say about the UR59C, which isn't really surprising considering what was revealed alongside it.
There's no release date for these monitors, though Samsung will have all three at CES next week, so we may learn more there. Pricing is going to be a big question for all three of these monitors – we don't anticipate that any of them will be cheap, so it's more a question of how much damage they'll do to our bank accounts. We'll have more details for you when they're revealed, so stay tuned.