Samsung Health gets meditation content with new Calm integration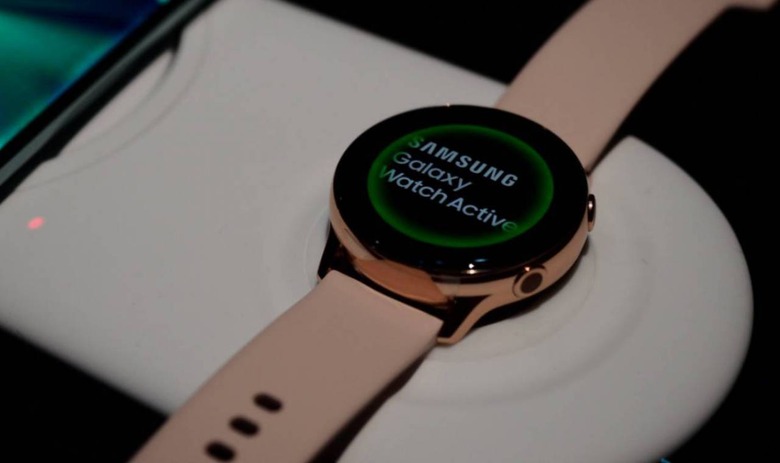 Samsung has teamed up with Calm, the company behind the meditation app by the same name. Under this new partnership, Calm users will be able to directly access the app's various mindfulness and meditation features using Samsung's Health app and newly launched Galaxy Watch Active wearable. According to Samsung, its smartwatch will measure the user's stress levels during meditation sessions.READ: Galaxy Watch Active official
Meditation is a trendy way to reduce stress right now, and that popularity has spawned a number of apps related to mindfulness and meditation. Counted among those apps is Calm, a service that offers guided meditations related to a variety of topics, a collection of 'Sleep Stories,' masterclasses from experts, exclusive tracks for sleep and relaxation, and more.
The Calm app is available to download for Android and iOS. With this new Samsung partnership, device owners will be able to combine their meditation practice with the Galaxy Watch Active, gaining direct access to pause and play functions, as well as the aforementioned stress monitoring feature.
The new support is made possible by a seamless integration of Calm's content in the Samsung Health mobile app. The South Korean company's health app is designed to track the user's physical activities, offer tips related to health, offer direct access to health professionals, and more.
According to Calm, its users with a Samsung device can setup the new support by tapping the "Mindfulness" icon found in the Samsung Health app. Users will be prompted to create a Calm account (or log into an existing one), after which point they can access the service's wellness features.
The new support is deploying on March 4 to Samsung phones running Android Pie in the US, UK, Australia, New Zealand, Ireland, the Philippines, South Africa, India, Singapore, and Hong Kong.