Samsung Gear VR web browser beta arrives tomorrow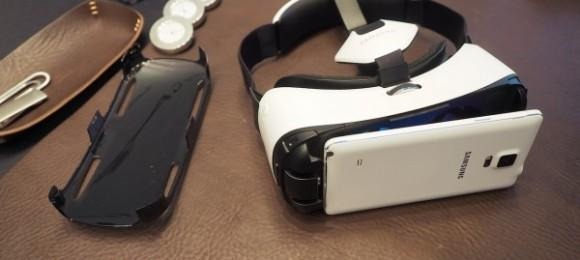 Samsung has announced "Samsung Internet for Gear VR", a web browser for its virtual reality headset. With this app, Gear VR owners will be able to access the Internet and enjoy content from beyond the app ecosystem, expanding the headset's usefulness and eliminating one of the bigger complaints about the device. Among other things, the browser can stream 3D and 360-degree video.
According to Samsung, its new browser will allow Gear VR users to "intuitively browse" the Internet and directly access a bunch of content available online. The browser supports HTML5 video as well as 360/3D content. Text input can be done via voice recognition or an on-screen keyboard.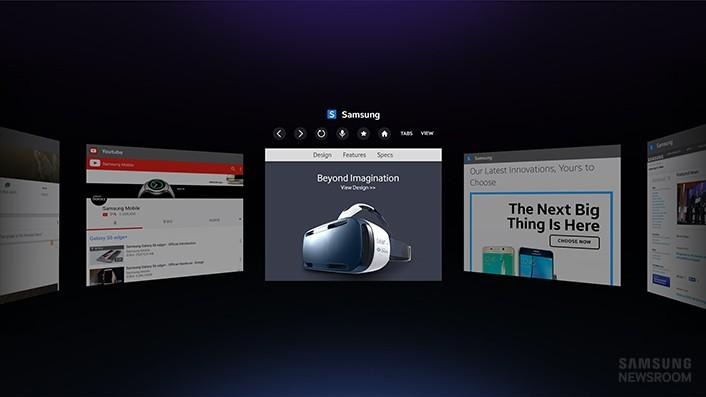 Among the browser's features is "Gaze Mode," which enables users to open menus by looking at them. Bookmarks can be imported, assuming you use Samsung Internet for Android, and there's a Tab Manager, as well as "Quick Access." You'll need the Galaxy S6, S6 edge/edge+, Note 4, or Note 5 with the Gear VR to use the app. The beta arrives for download tomorrow.
Said Samsung's Chan-Woo Park:
As a pioneer in the mobile VR industry, Samsung has continually worked to provide our users with a fully immersive mobile experience in the evolving world of virtual reality. As the demand for 360-degree, immersive video content rapidly rises – Samsung Internet for Gear VR further enriches the VR content ecosystem for our consumers, setting an industry standard for the VR viewing experience.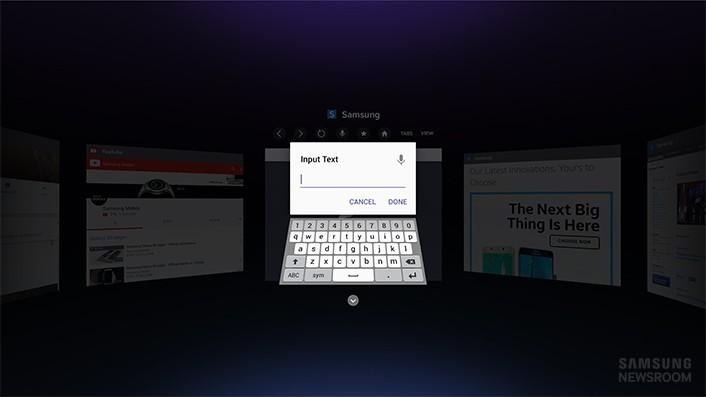 SOURCE: Samsung