Samsung Gear VR allows father to see son's birth in real-time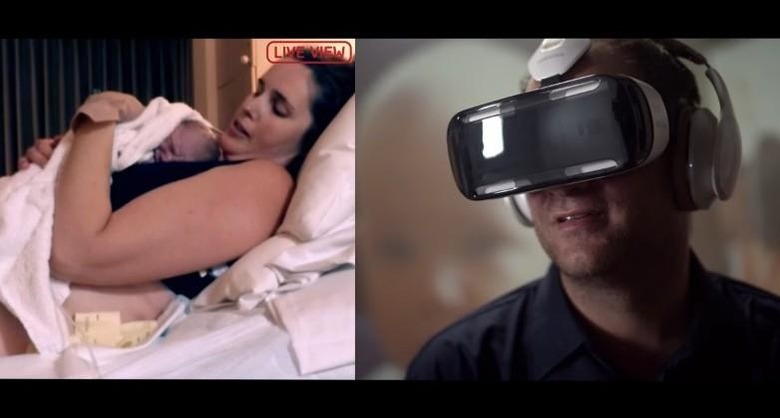 Witnessing the birth of one's own child is often said to be one of the most unforgettable experiences a person can have. An event that one should drop everything for in order to attend. Sadly, life isn't always so simple, and there are circumstances that can't help but get in the way. Take, for example, Jason Larke, whose job requires that he be away from home for four weeks at a time. This was to result in his missing the birth of his third child back in February, but Samsung stepped in and offered to let him experience the event in the second-best possible way: live-streamed in virtual reality.
That's right, it may sound like something from a futuristic sci-fi setting, but it's true. Jason, of Queensland, Australia, was part of an experiment by Samsung that had him wearing their Gear VR headset to see the birth of his son in a hospital in the city of Perth, live, from 4,000 kilometers (about 2,485 miles) away.
Not only was Jason able to see his wife Alison give birth, but the technology of virtual reality allowed him to look around in all directions and feel as if he were there, all in real-time.
So what was Samsung to do with the successful experiment footage, too golden of an opportunity to pass up for Gear VR marketing purposes? Why, they made a commercial! And a six-minute one to boot! Joking aside, this is a pretty amazing and creative use for such a new type of consumer technology.
VIA Mashable
SOURCE Samsung