Samsung Gear S3 Smartwatch Gets A New Serving Of Apps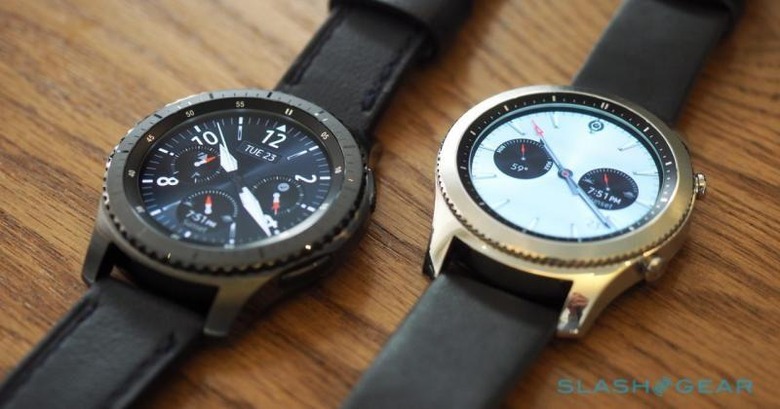 With all the recent coverage surrounding new Android Wear 2.0 smartwatches, it might have been to easy to forget that neither Android Wear nor Apple watchOS are the only game in town. To reminds consumers that there is a third strongest smartwatch platform, Samsung is announcing a few new key partnerships for its Gear S3 smartwatch and the apps that come with them. From health to navigation to entertainment, the new Gear S3 apps assure fans that, yes, Samsung is still playing in this court.
The Samsung Gear S3 is admittedly one of the more interesting smartwatches out there, with its rotary bezel. But unlike Android Wear or Apple watchOS, it suffers from a relative lack of notable apps. And in a mobile world, the lack of apps signals the death of a platform. Not that Tizen has has no apps, but it could still do better. And based this Samsung announcement, it just did.

For some users, smartwatches also double as fitness gear, removing the need to have a separate tracker in addition to a timepiece. The Gear S3 is no different, especially with its wealth of sensors. The only thing that's missing really is integrating with popular fitness services. With its partnership with Under Armor, Gear S3 owners will now have access to a suite of apps that include UA Record, Endomondo, and MyFitnessPal. Plus, new Gear S3 purchases will now come with a free 12-month access to those premium services.

All work and no play, as the saying goes, so the Gear S3 is also adding a bit of entertainment on the side. With Spotify, the smartwatch can start streaming tunes via Wi-Fi or LTE, depending on the availability of connection or hardware. But wait, there's more! In April, Samsung and Spotify plan to roll out offline caching so you won't need that Internet connection, at least for the music that can fit on your watch.

And for those always on the go, BMW has surprisingly made its BMW Connected app available for the Tizen-powered smartwatch, allowing wears to lock, unlock, and check their car's fuel status from a distance. Together with the new HERE WeGo and NYC Transit apps, the Gear S3 becomes a travel companion as well.
SOURCE: Samsung