Samsung Gear S3, Pay works on LG V20, not on Google Pixel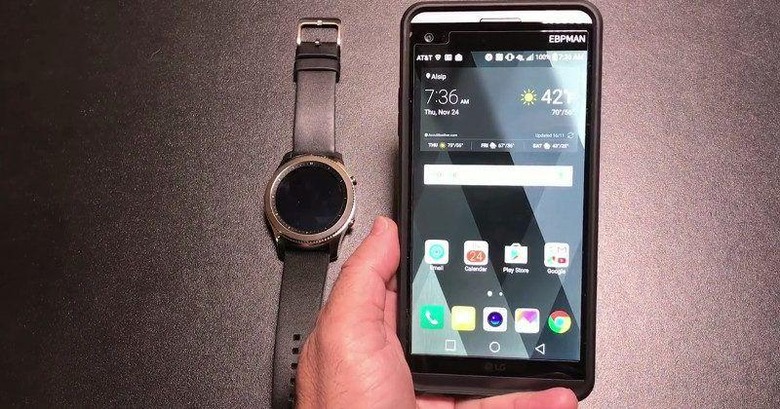 Last week, Samsung gave Android fans an early Christmas gift. Or rather, it gave them one less reason not to buy its Gear S3 smartwatch for this holiday season. It has made the smartwatch compatible with other Android smartphones outside of its own Galaxy line and, with it, made Samsung Pay also available. Sadly, it seems that not everyone was invited to Samsung's party, with the Google Pixel, one of the hottest phones this year, left out in the cold. The LG V20 from Samsung's rival, however, is in.
Actually, you might wonder what took Samsung so long to make this happen. It already boasts that Samsung Pay is one of the top, if not second, mobile payment systems in the world, even in the US, but that is only dependent on how many Galaxy and Gear devices are out there in people's hands. Or wrists, for the latter. If it really wanted to corner the market, it needed to spread to more devices, if not directly then through its smartwatches.
Better late than never, of course, and Samsung Pay has indeed landed on other Android smartphones via the Gear S3. But as already mentioned, it isn't a level playing field yet. YouTube channel Tablets for Me showed how Samsung's service and wearable is indeed working with the LG V20.
On the other end of the spectrum, Samsung Pay's Twitter account confirmed that the service is not available on the Google Pixel smartphones, even though the Gear S3 itself works just fine.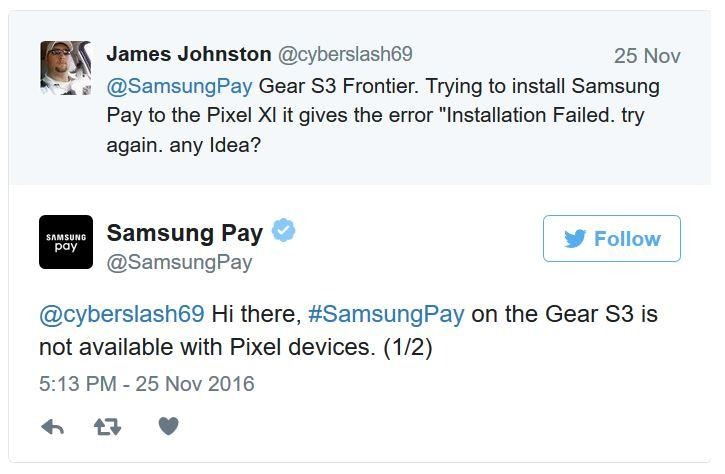 Considering the lull in the Android smartwatch market, the Tizen-powered Samsung Gear S3 is perhaps one of the more enticing wearables in the market for now. That said, if you were looking to buy one with the goal of getting Samsung Pay to work on your Google Pixel, better hold off. Samsung Pay does promise that more devices will be supported, but it neither mentions which ones nor when.
VIA: Neowin