Samsung Gear S3 Classic LTE arrives at Verizon, AT&T and T-Mobile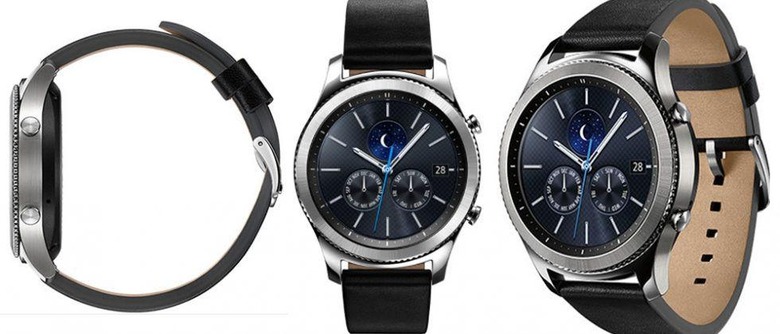 Back in March, Samsung announced that it was bringing LTE to the Gear S3 Classic, enabling users to access a mobile network without being tethered to their smartphone. At the time, Samsung said its upcoming wearable, aptly named the Gear S3 Classic LTE, would be launching through the three big carriers: Verizon, AT&T, and T-Mobile. That day has finally arrived, with the new wearable being available at each destination.
The Gear S3 Classic LTE is a classy smartwatch that, says Samsung, was 'designed meticulously to attain the same consistency and balance of a well-crafted luxury watch.' The wearable features a full-color Always On display alongside traditional watch faces and what the company says is a military-tier durability. The watch is IP68 rated for water resistance.
Smartwatches traditionally must be tethered to a smartphone to full usability, otherwise the lack of an Internet connection makes them mostly worthless. This type of wearable has increasingly hit the market with built-in mobile network connectivity, however, enabling it to be used without a smartphone. This includes receiving notifications, sending texts, streaming music, and more.
4G LTE-capable smartwatches, as with tablets, are typically offered as add-on items for someone's existing phone plan, obviously meaning it is best to pick it up from the carrier through which you receive phone service, though price and terms vary.
AT&T, for example, is offering the watch for $249.99 USD with a 2-year contract, assuming you have a qualifying plan. Verizon is pricier with a $349.99 USD price tag with a 2-year contract or $399.99 USD when bought outright. And then there's T-Mobile, which is charging $16/month for two years + an initial $16 payment, which works out to $399 USD.