Samsung Gear S2 gets a taste of Gear S3 in latest update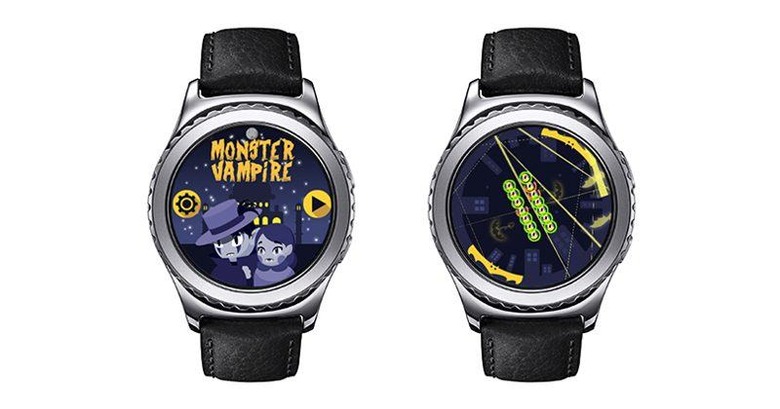 We may receive a commission on purchases made from links.
Samsung's Gear S3 is naturally the focus of the brunt of its development and improvement efforts, but owners of the previous gen Gear S2 smartwatch need not turn into green-eyed monsters just yet. The Korean manufacturer has just announced the rollout of its second value pack update for the Gear S2, which brings just a smidgen of Gear S3 features and then some. Unfortunately, it seems to miss one of the latest and hottest feature that the Gear S3 got: Samsung Pay support on non-Samsung smartphones.
The Gear S2 is a pioneer of sorts. It is Samsung's first smartwatch to sport its fancy no rotary control bezel. That means, however, that it was more of a testing ground for related features and that the more recent Gear S3 is the refined version of the concept. But while the Gear S2 might never fully be on par with the Gear S3, this value pack update at least brings a bit of that refinement to the older wearable device.

The most notable, perhaps is how the rotary bezel can be used to respond to binary questions, a.k.a. "yes or no" actions. Rotating clockwise answers in the positive, which means accepting calls, invites and dismissing alarms. Going counterclockwise has the opposite effect, rejecting calls, declining events, and snoozing alarms. And to make it look like the Gear S3, Gear S2 owners can now download the Gear S3's preloaded watch faces from the app store.

The update also brings some other interesting features to the Gear S2, like "handwriting" support, though limited to the Messages app. This lets users scribble, per letter, a message or draw sketches and emoji to be sent. The S Health app on the smartwatch has also become smarter in recognizing different activities and exercises as well as getting a Pace Coach for more guided workouts. The smartwatch also gets an SOS feature, activated by pressing the home button three times, powered by Glympse.

The Gear S3 recently received an update that let owners of some non-Samsung Android smartphones use Samsung Pay with the smartwatch. While the Gear S2 can also do Samsung Pay, Samsung didn't mention if a similar feature will be available for other Android handsets.
SOURCE: Samsung