Samsung Gear S2 Classic Launches Globally, In The US Via Amazon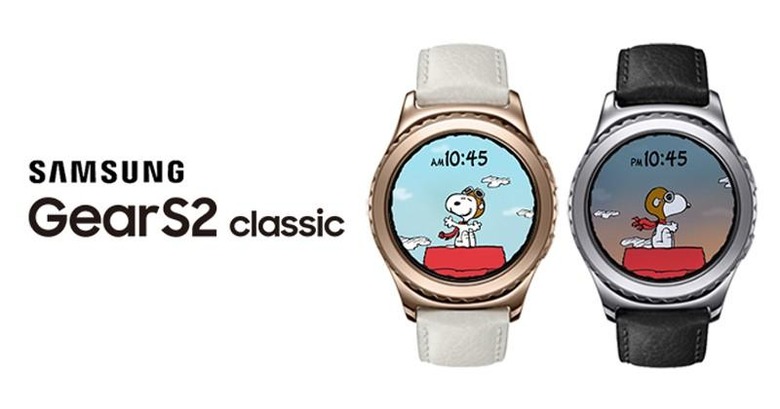 We may receive a commission on purchases made from links.
Samsung's Gear S2 and its rotating bezel has been around for some time now but only in its sporty incarnation. This week, however, Samsung is finally giving the world a taste of class, so to speak. The Gear S2 Classic has just been launched globally, first in China and now available in the US through Amazon. This particularly model adds a touch of elegance to that same concept, employing the use of more premium, luxurious looking materials. With a matching price tag to boot.
With a growing number of smartwatches in the market, including those from Google's Android Wear collection and Apple's more limited Apple Watch, Samsung's Gear S2 sets itself apart in two things. First is that it runs on its own Tizen platform, which, at the moment, is only compatible mostly with Samsung's smartphones and a few other Android smartphones. The second is with its rotating bezel that is used to control the smartwatch, in addition to the touchscreen and two buttons.
The Classic version of the Gear S2 has been a long time coming, but it was only at CES 2016 earlier this month that it made a very public debut. There are two models in this edition. One has an 18K Rose Gold casing and comes with an Ivory Genuine Leather Strap. The other has a Platinum body with a matching Black Genuine Leather band. Straps are interchangeable and different designs and materials are sold separately.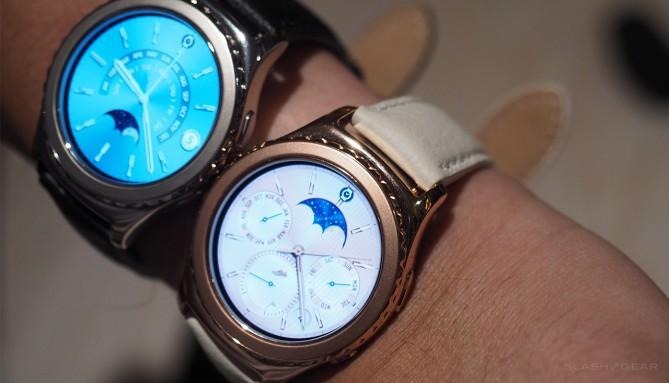 In time with the global launch of the Classic edition, Samsung is also launching a few new software and customization touches to the smartwatch. For example, watch faces featuring popular peanuts characters like those shown above are now available to grace your timepiece. New apps like CNN, Bloomberg, eBay, ESPN, and even Uber are also now part of Samsung's growing Tizen app army.
Given the Gear S2 Classic's built and design, you shouldn't be surprised at how much they cost. On Amazon, both versions go for $449.99, almost twice of the regular Gear S2. As mentioned, the smartwatches are compatible only with Android devices, mostly Samsung's own, and the promised iOS support is still nowhere to be seen.