Samsung Gear S2 availability details for T-Mobile, Verizon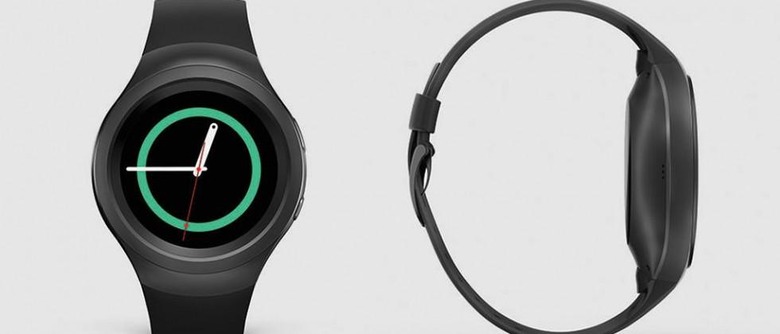 It's a good two weeks since we first expected Samsung's latst premiere smartwatch to start its retail life, but now major US carriers have started to announce their support for the Gear S2. Building on top of the first Gear S' independence from smartphones and tablets, the Gear S2 adds a rotary bezel control to the sleek round watch face, putting a unique spin (no pun intended) to the smartwatch. Now, both T-Mobile and Verizon are revealing their pricing schemes, with general availability set to start next month.
To review, the Samsung Gear S2 boasts of a few other unique features aside from that bezel. It has one of the highest pixel density displays among its kin, with 302 ppi on a 1.2-inch P-OLED display. It is probably the first wearable to sport an Exynos CPU. And of course, it can connect to the Internet independent of any mobile device. While the smartwatch runs Tizen OS instead of Android Wear, it is also the first of its siblings to support Android devices other than Samsung's, with iOS support possibly coming as well.
Given that it connects directly to the Internet, it's only natural that carriers show some support for it. On Verizon, the Gear S2 will go for $349.99 and is available for pre-order already. Alternatively, Verizon subscribers can get it for $299.99 with a two-year contract. On T-Mobile, the full price is the same but can also be purchased for $0 down at $15/23 months plus $14.99 on the 24th month.
Both Verizon and T-Mobile offer Dark Gray and Silver colors. Curiously, they do no make mention of the classier but also more expensive Gear S2 Classic. That model is expected to cost $50 more than the base model. The Gear S2 will officially launch in November. In the mean time, we'll have to make do with the new Samsung ad.