Ordering of the just-announced Samsung Gear Live has been made clear today at Google I/O 2014 right alongside the LG G Watch. Google is making a serious push of Android Wear today with a full demonstration of the system, following up with hardware ready to roll imminently. The Samsung Gear Live and the LG G Watch are coming to pre-orders today, while the Motorola Moto 360 will be made available later this year.
The Samsung Gear Live looks extremely similar to the first Samsung Galaxy Gear, complete with non-removable strap and rectangular body. The face of the watch – as predicted – is square, as is the requirement with Android Wear.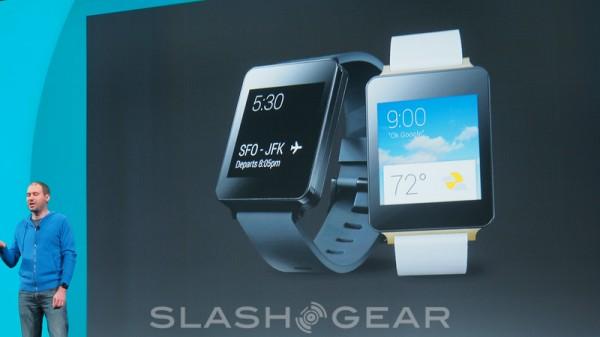 The same is true of the LG G Watch, a device we've seen quite a bit of earlier this year. The Motorola Moto 360 was given a demo today alongside the LG G Watch, complete with a demonstration of ordering a pizza live from a circular watch face.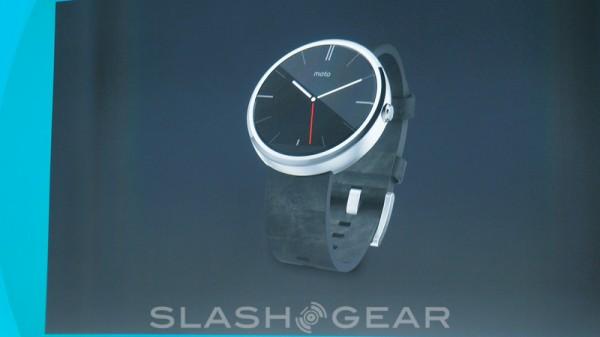 Have a peek at our Wearables hub right this minute for more Android Wear – and hit the Android Wear tag portal for more straight from Google, as well. We'll be hitting Google I/O 2014 all week long, stay tuned!