Samsung Gear Fit2 Pro Wearable Surfaces With Offline Spotify Feature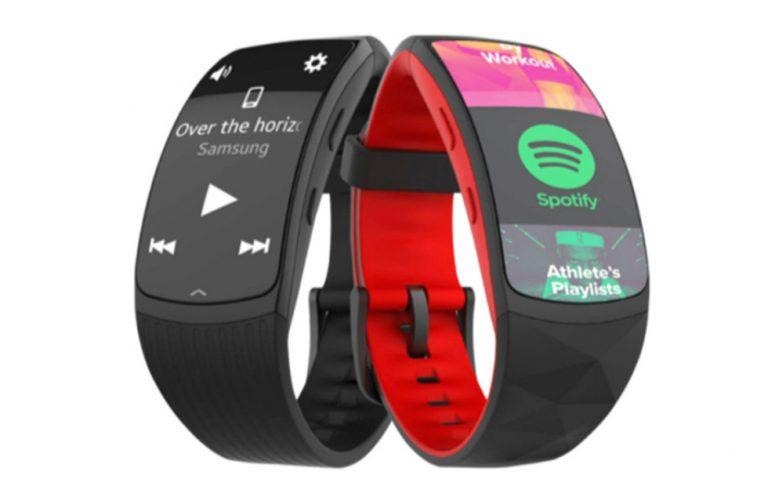 Another Samsung fitness wearable has leaked, this one supposedly called the Gear Fit2 Pro. The wearable, among other things, is tipped to feature support for offline Spotify playback, though that is only one of the many rumored features. In addition to abilities tailored toward athletes and fitness enthusiasts, the wearable also offers a sporty design.
The new Samsung sports wearable leaked on Venture Beat, where multiple images purport to show the device. This is tipped as a 'Pro' version of the Gear Fit2, one with a curved display along the band. The wearable will be unveiled by Samsung on August 23 alongside the Galaxy Note 8 and a new Gear VR headset, according to the leakster.

It seems the Gear Fit2 Pro will run Samsung's Tizen, as does the Gear Fit2 model. This particular wearable will be suitable for pool use, surfing, and other things involving water, as it is said to have a '5 ATM' resistance to water that allows it to be used fully submerged. There's a Speedo On app integration of some sorts to expand upon this functionality.
The Gear Fit2 Pro is said to feature built-in GPS, which is vital for tracking runs and distances without having the wearable tethered to a smartphone. There's a watch-like clasp, as well, though the wearable itself isn't styled to look like a smartwatch. One image shows the wearable with a 'watch face' that features pertinent data like the date, time, steps taken, heart rate, calories burned, and more.
Whether the wearable will support wireless connectivity on its own is unclear, though that seems unlikely given the nature of the fitness band. As well, it isn't known whether the 'Pro' model will replace the existing Fit2 model or simply serve as an expansion of this product lineup. Either way, we should see the device officially next week at Samsung's unveiling event.
SOURCE: Venture Beat