Samsung Gear 2 teardown reveals a repairable device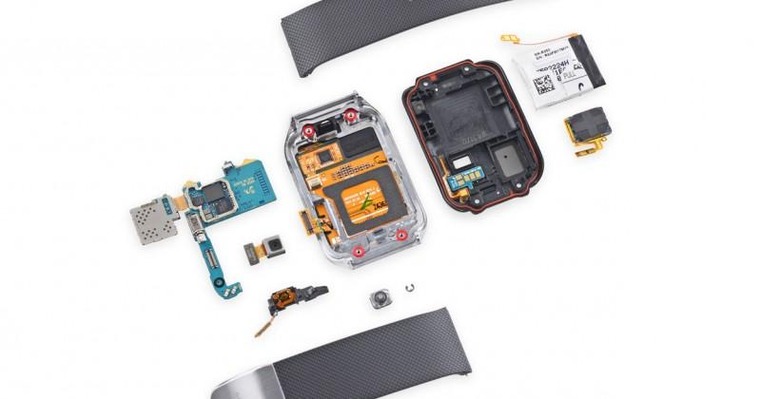 With several new gadgets on the market, several new teardowns have turned up online over the last couple of months. The latest teardown to hit the web is of the slick Samsung Gear 2 smartwatch. As small as the Gear 2 is, you might not expect it to have the number of components inside that it has crammed in the small watch case.
The first step is to remove the strap, which comes off easily. The rear case is held on with four screws that are again easy to remove. One of the best things that this teardown found was that the battery is very easy to remove if it ever needs to be replaced. All you have to do is pop that back cover off, and grab the battery pull-tab to get it out.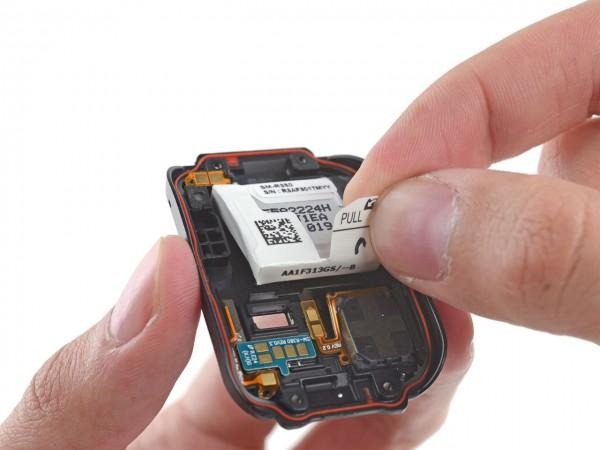 Rather than being filled with glue and resin like some of the gadgets out there, some of the parts inside the Gear 2 are held in with simple foam tape. The water resistant nature of the Gear 2 is thanks to a gasket around the case and gaskets around the screws. One of the interesting features of the Gear 2 is its little camera that can record 720p video at 30 fps or 2MP still shots, which comes out of the case easily.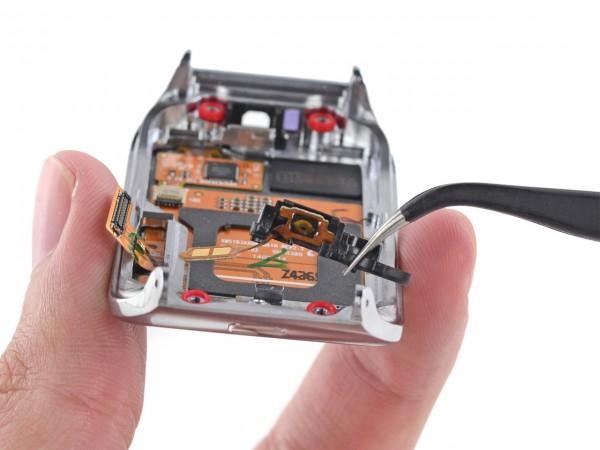 Most of the hardware is attached to a small mainboard that comes out easily. That mainboard has all the chips, memory, and other hardware attached. The one downside is that Samsung fused the back of the display assembly to the display. The whole assembly will have to be replaced if you break the screen. The final repairability score for the Gear 2 is eight out of ten. That is a much better score than the HTC One M8 that scored a two out of ten. If you want to know more about the Galaxy Gear 2 smartwatch, check out our hands-on with the Gear 2 and Gear 2 Neo.
SOURCE: iFixit