Samsung Gear 2 and Gear Fit price tag announced in Taiwan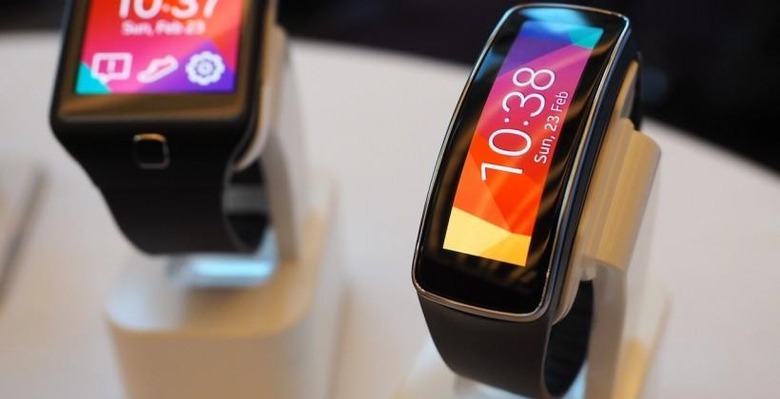 Samsung has just recently held a press event in Taiwan announcing its newest Gear 2 and Gear Fit wearables. And along with that announcement came information that everyone has been waiting for: the price tags.
Companies don't usually give out pricing details until sometime near market launch, but Samsung might not have the luxury of time to play its cards right. Google has just announced its grand wearable platform, ingeniously called Android Wear, that many expect will usher in a new batch of smartwatches.
In Taiwan, Samsung isn't being too coy about the pricing information and it has included those bits for everyone to see. The Galaxy Fit, a glorified sports wristband that is expected to appeal to sports-minded tech users, will be carrying a price tag of 5,990 TWD. That roughly translates to $196 when converted. Not that bad considering the amount of features in this thing. But some might still find the price a bit too high for a very limited device.
Perhaps more questionable is the Gear 2, the Tizen-powered successor of the first Samsung smartwatch. It naturally fetches a higher price than the Gear Fit, but at 8,990 TWD, or around $294, it is almost near the Galaxy Gear's own price tag when it launched late last year. One can always argue that the improvements justify the price, but the Gear 2 might be a hard sell with the expected flood of Android wearables. Notable is the absence of the Galaxy 2 Neo, the camera-less sibling of the Gear 2, which could suggest a possible scrapping of the strange variant.
Samsung has yet to confirm these figures for the US, though it is unlikely to stray too far from the Taiwanese prices, unless it suddenly cuts the price across the board. In the meantime, you can take another peek at our hands-on of the Gear 2 and the Gear Fit to check if these are wearable devices that you will be rooting for.
VIA: ePrice