Samsung Galaxy Z Flip and Motorola Razr: The key differences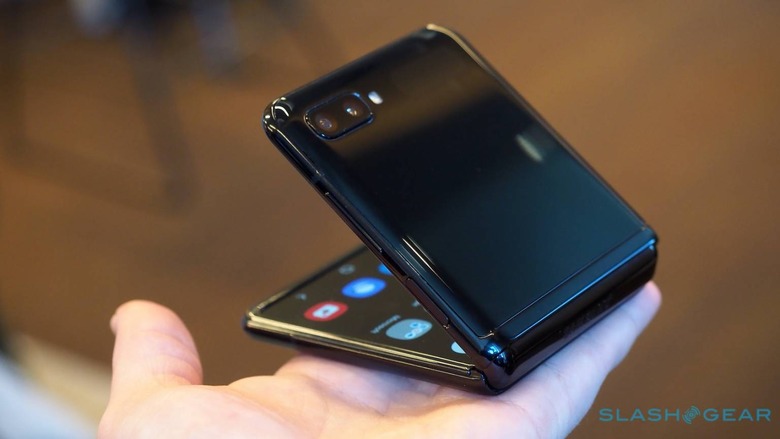 Folding phones are officially here. Anyone longing for that throwback feeling of flipping your phone out to answer a call and snapping it back to hang up has not just one, but two vertical folding phones to choose from. These are the Motorola Razr, which launched at the end 2019, and the brand-new Samsung Galaxy Z Flip earlier this month.
They are both eye-catchingly stylish, but there's plenty of major differences that separate the two. If you're in the market for one of these folding phones, this is what you need to look out for.
Price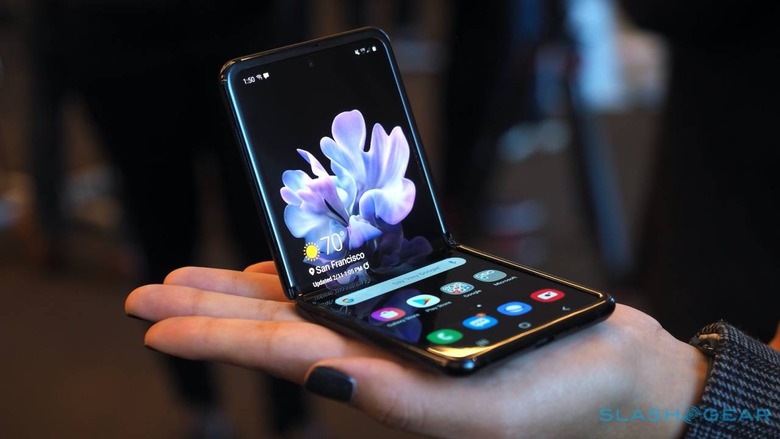 Something both devices have in common is that style and bleeding-edge don't come cheap. The Galaxy Z Flip comes in at an eye-watering $1,380, while the Razr is available to buy at a whopping $1,500. You need to be pretty committed about the whole flipping phone thing to buy one of these.
Specs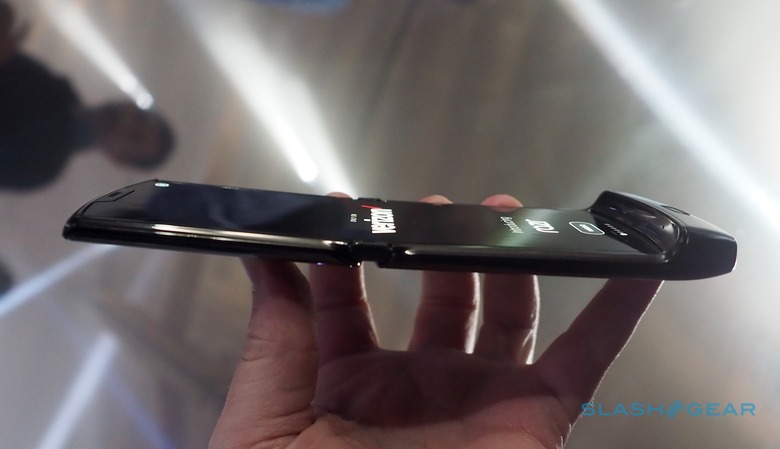 Still here? Both phones fair differently in justifying their high price point.
The Galaxy Z Flip makes the high-end flagship price easier to stomach. While it doesn't come with the best-of-specs for 2020 – that's saved for the latest Galaxy S20 range – it at least comes packed with the flagship specs of last year. You get a very handsome 256GB of storage, 8GB RAM, last year's Snapdragon 855+, but the latest Android 10. The battery remains on the weak side, coming in at 3,300mAh.
The Motorola Razr leaves plenty to be desired with its high price tag. Its spec list is that of a mid-range device at best: Android 9.0, Snapdragon 710, 128GB storage and 6GB RAM. The battery is a sad 2,510mAh. For normal users who just use their phone for web browsing and watching videos, you probably won't feel too much of a difference. But its specs come as a shock for a device that costs so much.
The screen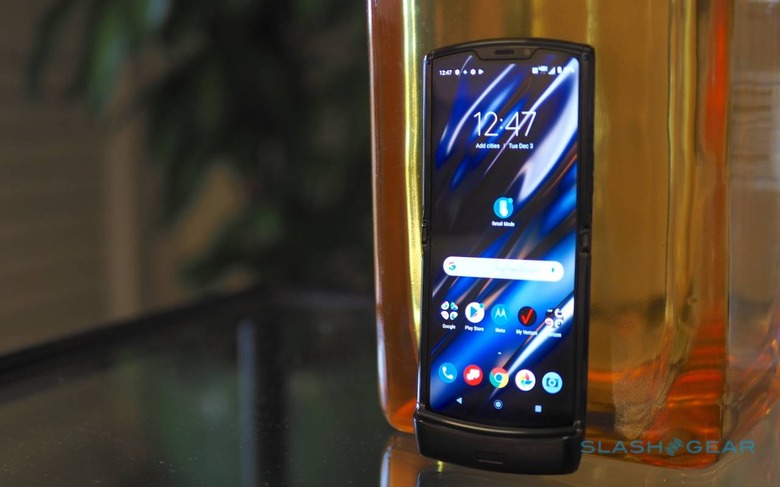 The screen is the reason why we're here, so it deserves its own category.
We like what Motorola has done with the Razr's screen, a 6.2-inch foldable P-OLED screen with 373ppi density. You even get a second external display on the front, measuring 2.7 inches, which functions a bit like a smartwatch, letting you access apps quickly and view notifications.
The Galaxy Z Flip stays true to Samsung's mastery of screens, with a Dynamic AMOLED screen with 425ppi density and HDR10+. That's even better, but right out the box, you'll notice the horrific crease cutting right through the centre. If you thought the Galaxy Fold was bad, this one cuts right through your text and videos. There was still the option to place apps side by side on the Fold, separated by the crease.
Motorola works around this by building a screen that retracts when closed. The screen doesn't fold but bends at the hinge to reduce the severity of the crease. You'll notice the Razr's screen is slightly loose around the bottom bezel as that is where it tucks in give way for the teardrop-like fold. That also means its flimsier than the Galaxy Z Flip's screen, but it's a price we must pay for now to work around the crease.
Materials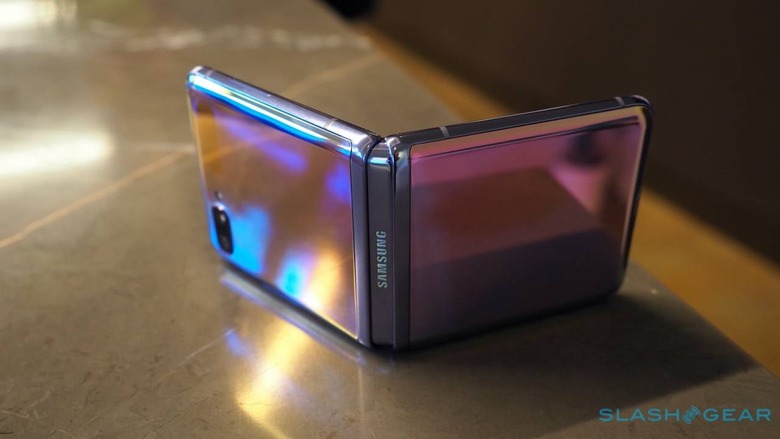 Anyone accustomed to the premium and sleek glass on phones today will have a bit to get used to with folding phones. For it to bend, the Razr had to use plastic. While it's unlikely to shatter now, its softness means it's even more likely to dent. A long fingernail or contact or accidentally folding it against a set of keys could cause the scratches on the screen, much like a plastic screen protector. And speaking of screen protectors, they won't work with these folding screens.
In comparison, Samsung's folding screen is far sturdier. They call it the world's first flexible glass display, but that's just by name. It comes with a very, very thin layer of glass, giving it its rigidity. But on top of it, what your fingers touch is the soft protective plastic, which means it can still dent and crease. But this is an improvement over the Razr and the Galaxy Fold too.
The hinge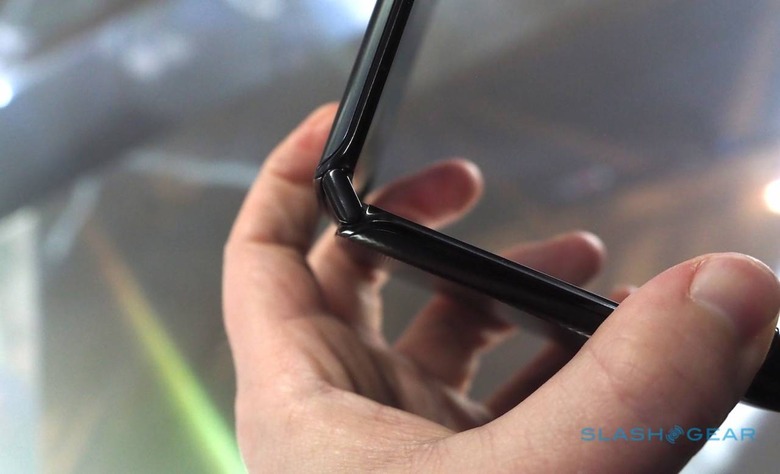 The key difference between the hinges is one wants to stay open, and the other lets you choose. Like the classic Razr, the phone snaps open once you open the screen past 90 degrees. The Z Flip doesn't snap, but lets you open it at any angle like a laptop. Some apps are even taking advantage of it as you can now sit it on a table for handy viewing, or as a sort of camera tripod.
Camera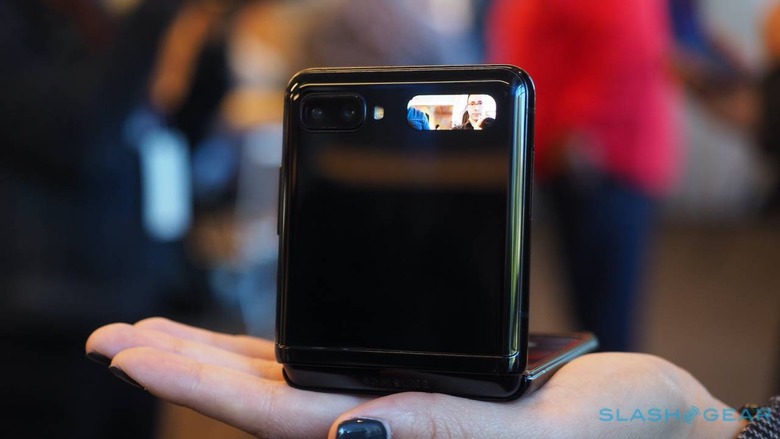 Samsung is clearly the winner here. You get a 12MP camera and an ultrawide that is like what you'll find on the 2019 Galaxy S10 flagship phones. These are no longer the best in class, but it is more than acceptable.
Anyone hoping for nice pictures with the Razr will likely be sorely disappointed. Its 16MP main shooter only tells half the story, as poor image processing means photos are flat and look like something barely acceptable even three years ago.
Being foldable, you can take selfies with the main camera while the phone is shut. The phone's external displays act as a convenient little viewfinder, although the Z Flip's tiny 1.1-inch external display is really tiny.
Software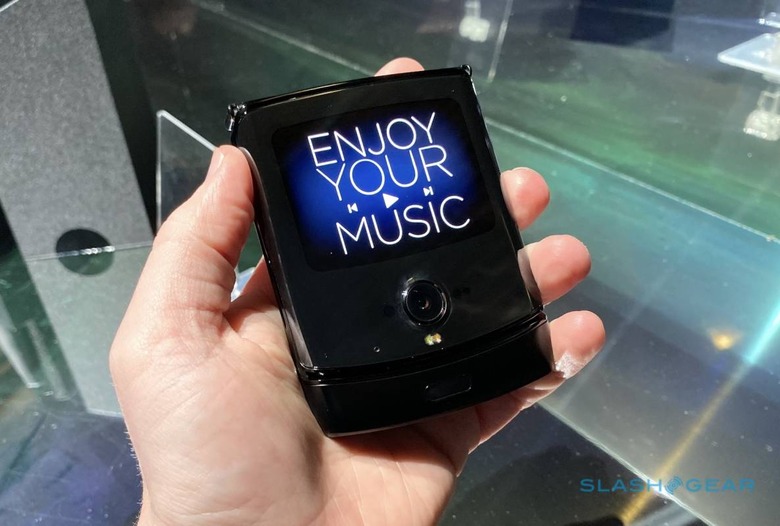 Purists will be happy to know the Razr leans closer to the clean Android you get on Google Pixel phones. There are no strange skins here and app look the way we have come to expect. And that's fine, considering at 6.2 inches, the display isn't far larger than the phones we are used to.
On the other hand, the 6.7-inch Z Flip is slightly large for most hands. Samsung's rendition of Android, OneUI, comes handy here, thanks to its optimization for one-handed use. Rearranging buttons so that they are reachable is just what it needs, although how it looks is a hit or miss.