Samsung Galaxy Watch leaks: Apple Watch beware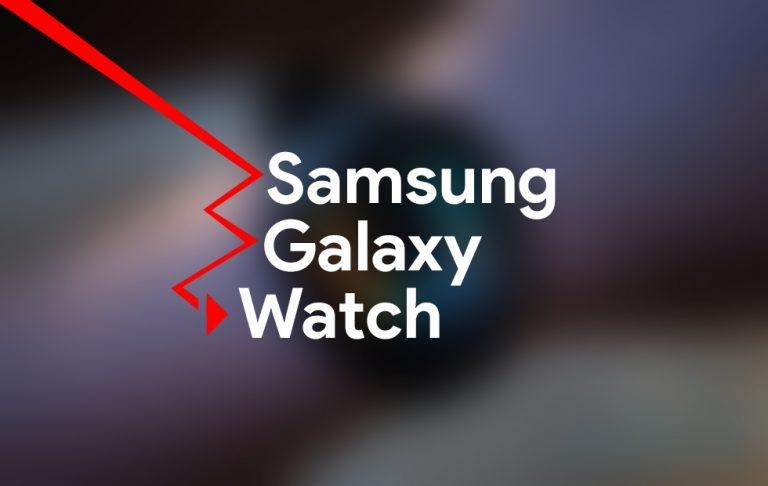 Today a leak of data on the upcoming Samsung Gear S4 (aka Galaxy Watch) suggests a top-tier competitor for the hottest devices in the market. Much like the tablet market, Apple seems to have all but crushed the competition in smartwatches.* But with the market set to rise over the next couple of years (in a big way, apparently,) Samsung might be in a prime position to grab some share of the cash. If only they had a winning brand name.
*When I suggest the Apple Watch is dominating the wearables market, I'm looking at IDC numbers which suggest Apple has 16.1% of the market worldwide. That's up 13.5% over last year in the same quarter, where Apple held 14.3% of the market. The closest competitor is Xiaomi, which remains relegated to China, with 14.8% of the market, then Fitbit at 8.7% globally, down from 12.2% the same quarter one year ago.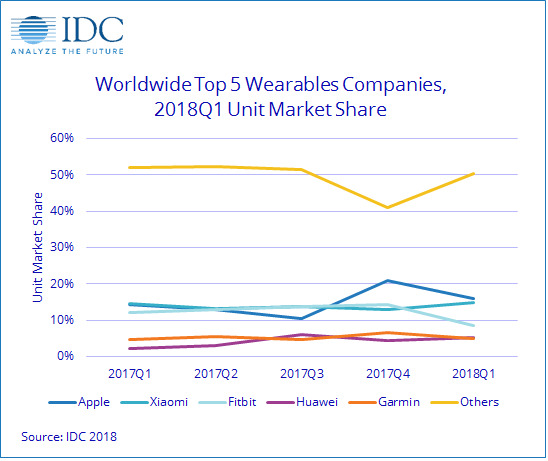 According to the Worldwide Top 5 Wearables Companies as tracked by IDC, Samsung's not even in the mix. The most powerful group in the world today is the "other" category, which suggests that while Apple and Xiaomi duke it out for overall market share worldwide, there are a whole bunch of other companies that are tearing the market up around the world. Almost as if there's no clear discernment amongst consumers when looking for a smartwatch – as long as it's smart.
Samsung has a big opportunity here. According to Ice Universe on Twitter, Samsung might well call their next smartwatch "Galaxy Watch." The rest of the details pale in comparison to that one major change in methodology. The device will probably run Wear OS (what used to be called Android Wear), use a 470mAh battery, use PLP package technology, and the ability to read the wearer's blood pressure. But that name – that's what matters.
Samsung calls its main smartwatch brand "Gear S." So you've got the Samsung Gear S, Gear S2, etc. This was nonsense, and clearly didn't do Samsung any major favors in the global wearables market. But Samsung makes a high quality product, and they can't be caught without any offering in the space at all, so they keep with the Gear S brand.
Now, if they change to Samsung Galaxy Watch, they've got a much more clear and precise message to sell. It's like in the 1950s when companies started listening to graphic designers and advertisement agencies, changing their names from "Johnathan Gregory's Industrial Drill Bits Incorporated" to "BitCo" – simplification. Samsung already has "Galaxy" as a global brand, in place, and "Samsung" is a given, so there's no real need to go further.
Samsung Galaxy Watch – there it is. It's an extension of the company's most popular brand name, in a watch. Look for this device to sell more units than any smartwatch Samsung's made before, regardless of specs. Mark my words (just so long as Samsung uses that name).