Samsung Galaxy TabPro S Gold Edition arrives in luxe form with more power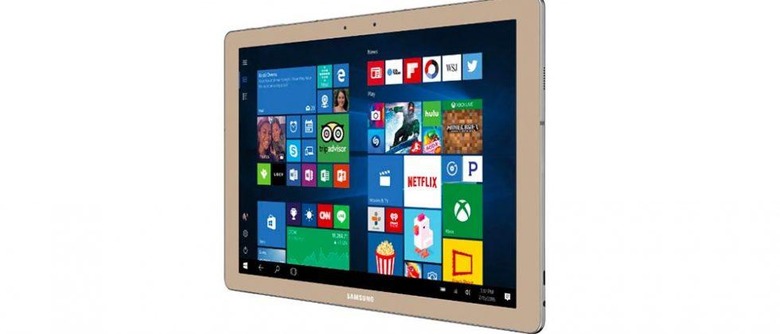 We may receive a commission on purchases made from links.
Samsung has launched the Galaxy TabPro S Gold Edition, a luxurious rendition of its TabPro tablet with a premium golden look. This tablet is part of Samsung's two-in-one tablet lineup, sports Windows 10, and is targeted at users who need a slate that can get down to work. The product is offered as part of a bundle with an equally beautiful full-sized keyboard.
The Galaxy TabPro S Gold Edition is two things: stylish and functional. Speaking only of the stylish aspect, the new TabPro has what Samsung describes as a 'minimalistic' design paired with a quarter-inch thickness and weight just over one-and-a-half pounds. The detachable keyboard is similarly golden in color with a hinge and support for dual-angle viewing.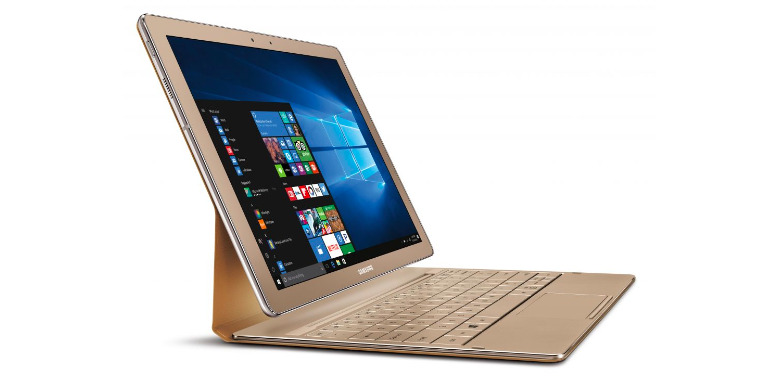 Samsung boasts the inclusion of Samsung Flow, a seamless connectivity option that makes synching between one's Samsung phone and the TabPro simple. By using it, phone and text notification, incoming calls and more are displayed on the tablet's screen. The tablet also makes it simple to connect to the your phone's mobile hotspot.
The new Gold Edition tablet features 12-inch Super AMOLED display, 8GB of RAM, and a 256GB SSD which is, according to Samsung, twice that of the previous model. The device's battery lasts up to 10.5 hours on a charge, and can be fully charged in 2.5 hours using fast charging. Under the hood lies a 6th-generation Intel Core M processor.
Check out the full list of specs below. The tablet is available as of today starting at $999.99 USD from Samsung.com and Best Buy.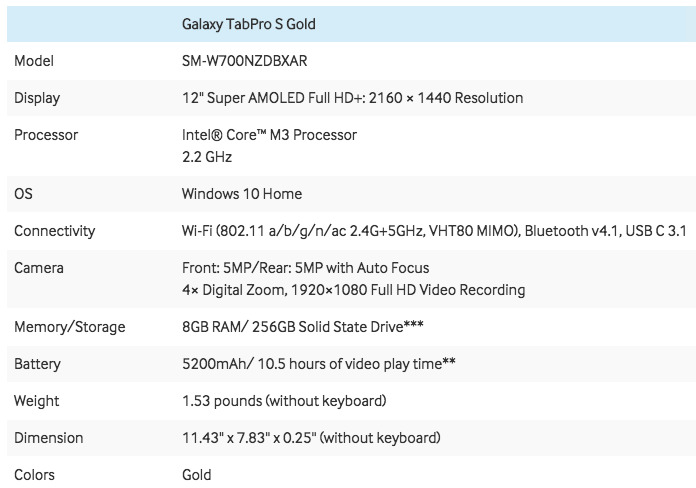 SOURCE: Samsung