Samsung Galaxy Tab will Feature Full Flash 10.1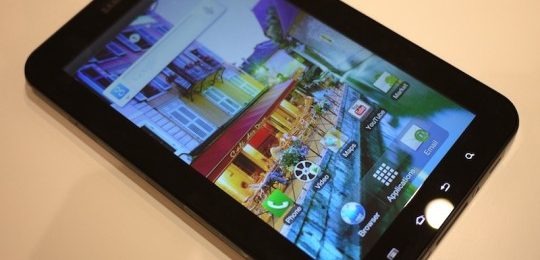 Flash Player on your tablet device may be something you look forward to, or you may not care all that much. If you do care, though, and you've been waiting to get your hands on a tablet that features full Flash Player 10.1, then it looks like the forthcoming Samsung Galaxy Tab may be just the option for you. Samsung has just gone ahead and let everyone know that the Tab, the new Android-based 7-inch tablet from the company, will feature the full Flash experience.
While the experience may have been not all that stellar on smaller devices, like smartphones that feature Flash, the Tab, with its 1GHz Hummingbird processor, may be an option for those who want to experience video, as well as games. The larger display meas you'll have more room to manipulate titles, as well as play games that make full use of the touchscreen. Playing games like a tower defense title will be easier on the Tab. Check out the media hub application in action on the Samsung Epic 4G, to whet your appetite for now.
And here's the Flash Player 10.1 demo, for your viewing pleasure:
[vms a60554bc78518d5f9b32]
Stay tuned as we keep up with the latest information from Samsung, as the event is still going on. And stay tuned for our hands-on.