Samsung Galaxy Tab to land in UK on November 1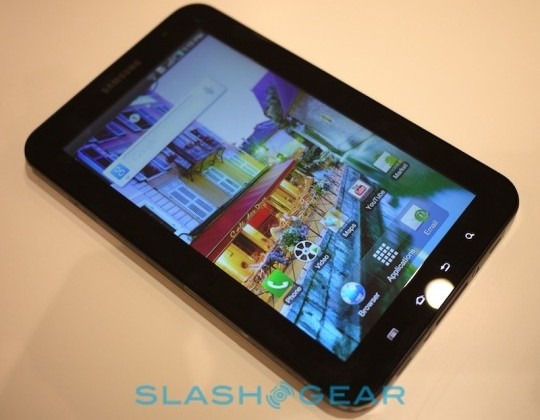 One of the more exciting tablets that we have been talking about over the last few weeks that will be coming soon to fight the iPad is the Galaxy Tab. We even spent a bit of hands on time with the Galaxy Tab last month and had fun while it lasted. Today some new info on availability for the tablet has surfaced.
Samsung has officially announced that the Galaxy Tab will land in the UK on November 1. The tablet will run Android 2.2 as the OS. That November 1 launch date is a bit of a disappointment for some after the Galaxy Tab was originally expected to land in September. Samsung also stated that the tablet would come in a range of prices.
That quip hints that the price will vary depending on the subsidy and most likely the data plan you opt for at purchase. The thing will turn up in the UK at popular stores like Carphone Warehouse, Dixons Store Group, and T-Mobile in addition to other retailers and carriers.
[vms 99fe63f3e0041f02638a]