Samsung Galaxy Tab S4 Leaked Renders Show A Familiar Design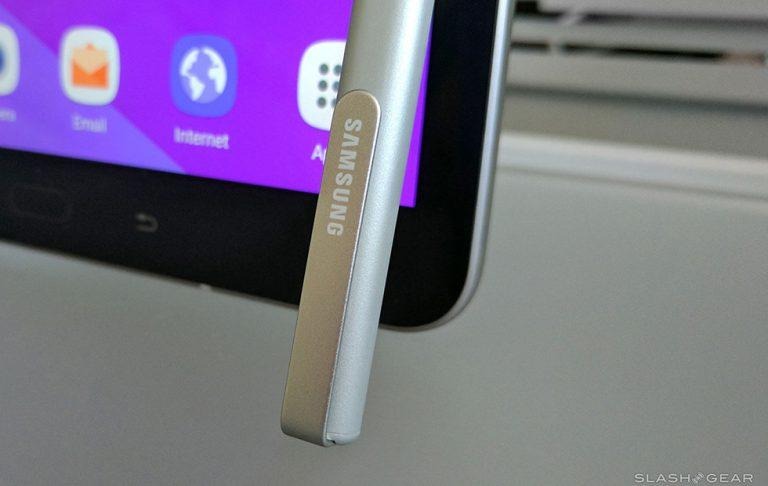 The anticipated Samsung Galaxy Tab S4 tablet, the yet-to-launch sequel to the current Tab S3 model, has leaked in what are said to be official press renders. The slate is featured front and back with a design that looks both familiar and refreshed, taking what already worked and tweaking it to keep pace with modern design aesthetics and some hardware changes.
READ: Samsung Galaxy Tab S3 Review
The leak comes from Android Headlines, which reports that it got official renders (below) from a "reliable source." In the image, we see what is readily identifiable as a Galaxy Tab tablet, but with some subtle design changes that give it a more modern appearance than the current Tab S3 model. These changes are most apparent on the front of the tablet and hint at certain hardware changes.
Unlike the Tab S3, the Tab S4 renders show an elimination of the physical home button, as well as bezels that are the same size on all four edges. This is in contrast to the current model, which has two slim side bezels and beefier top/bottom bezels. As well, the Tab S4 leak shows a longer, slimmer aspect ratio.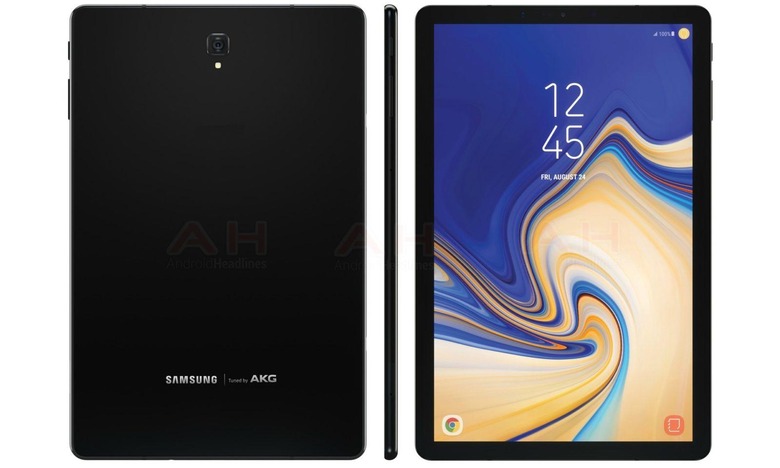 The back of the tablet is almost identical to the Tab S3, the big exception — the aspect ratio change aside — being a lowered rear camera. Whereas the camera on the Tab S3 is nearly touching the top edge of the tablet, the Tab S4 model shows the camera lower on the device, leaving a nice distance between it and the top edge.
The "Tuned by AKG" stamp on the back of the Tab S3 model is shown in the Tab S4 render. Previous rumors claim the Tab S4 contains a 10.5-inch display, a Snapdragon 835 processor, 64GB of storage, 4GB of memory, and a 7300mAh battery. The lack of a Samsung logo on the front of the device may hint at the presence of a face-scanning camera that'll potentially replace the fingerprint sensor.
SOURCE: Android Headlines