Galaxy Tab S4: 5 reasons iPad Pro should be scared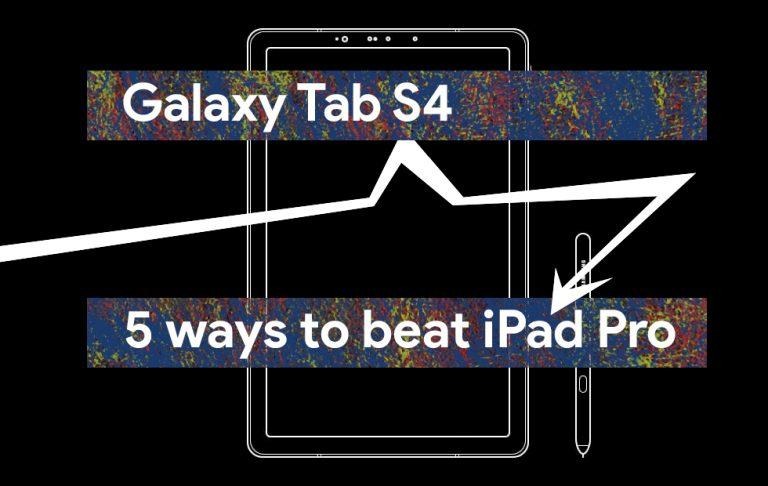 The Samsung Galaxy Tab S4 was revealed in full this morning by Samsung, complete with a set of iPad Pro matching-or-beating features. The Galaxy Tab S4 is part of Samsung's premium tablet lineup, coming with many of the features included in the impending headliner smartphone Galaxy Note 9. Here in the week before the full reveal of the Galaxy Note 9, we see the Galaxy Tab S4 bringing the heat to the biggest and most powerful tablets in the industry with highest-end specifications and features.
1. Samsung DeX
For the first time in a Samsung device, DeX – Samsung's Android desktop experience – works on-unit, instead of only through HDMI to an external display. With DeX, you might well find yourself using this tablet for an extended range of tasks and activities. We'll have to wait until we actually get our hands on this experience before we judge, but there's a distinct chance we'll have a more natural multi-tasking experience than we've had with Apple's most recent version of iOS on iPad Pro.
2. Glass
The iPad Pro continues to be delivered with an aluminum backside, while the Galaxy Tab S4 comes with a full reinforced glass backside. This device is the first top-tier tablet from Samsung to be delivered with no physical home button, making the whole experience look and feel more sleek.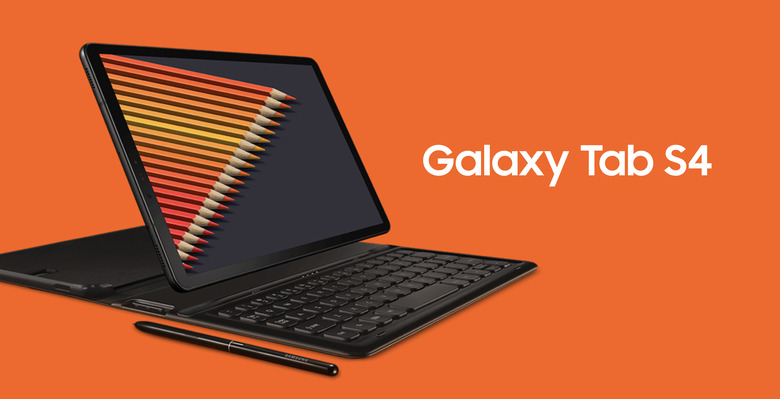 Glass up front and behind make the Tab S4 feel premium, but also remind one that they need to take extra care of the unit. No matter how reinforced that glass is, there's always a chance it'll break if you drop it from high enough above the ground.
3. S Pen
The iPad Pro does not come with an Apple Pencil. The Apple Pencil will cost you an additional $100 USD. The S Pen comes with the Galaxy Tab S4, in the box, ready to roll. While the S Pen does not require charging, but it's also not exactly the same sort of stylus. Stay tuned for our up-close comparison battle, coming as soon as the S4 hits our review bench.
4. Matched Speakers, not display
The speakers on the Galaxy Tab S4 seem like they're going to be pretty comparable to that of the Galaxy Tab S3, which in turn was pretty comparable to that of each of the iPad Pros out on the market today. They're decent – highly decent. They're not forward-facing, which is a big bummer, but they're far better than any other tablet that's been released as a consumer product in the past.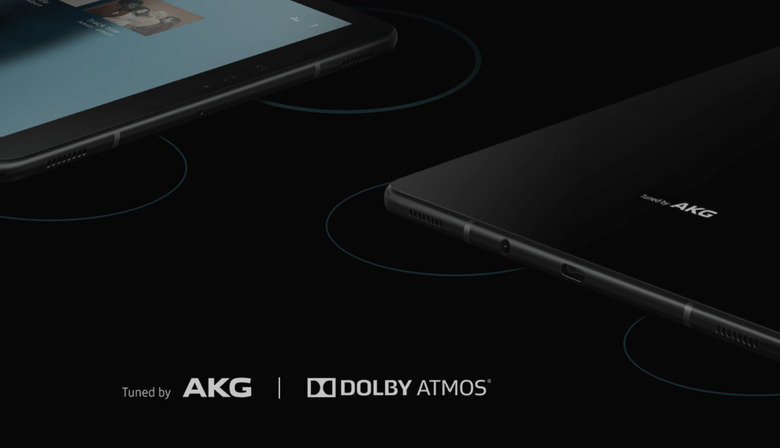 There's an issue with the display on the Galaxy Tab S4 that was an issue on most previous devices running Android. Not because they're running Android, but because their manufacturers seem not to realize the power of a top-notch refresh rate. The Razer Phone has a 120Hz refresh rate, which makes every piece of media capable of making use of said refresh rate look far more powerful and professional than with a far lower refresh rate. The iPad Pro has that refresh rate as well, and it makes using an iPad Pro just that much more of a highest-tier experience.
5. Price
If we're battling between the Galaxy Tab S4 and the non-pro iPad, the non-pro iPad's price wins. But the Galaxy Tab S4's features are well above those of the standard iPad or the iPad mini. The price reflects that step above the competition. The Galaxy Tab S4 costs approximately $650 USD in its 64GB internal storage space iteration – that's the same price as the 10.5-inch iPad Pro. At that point, it's really a matter of deciding which ecosystem you're all about – and whether you're going to depend on iOS or DeX for all your desktop-OS needs (if you need them at all in the first place).
Stick around as we review the Samsung Galaxy Tab S4 when we get it in soon, and very soon! Have a peek at the Samsung-made unboxing video below for more information in the meantime.