Samsung Galaxy Tab S3 spotted at Taiwan's NCC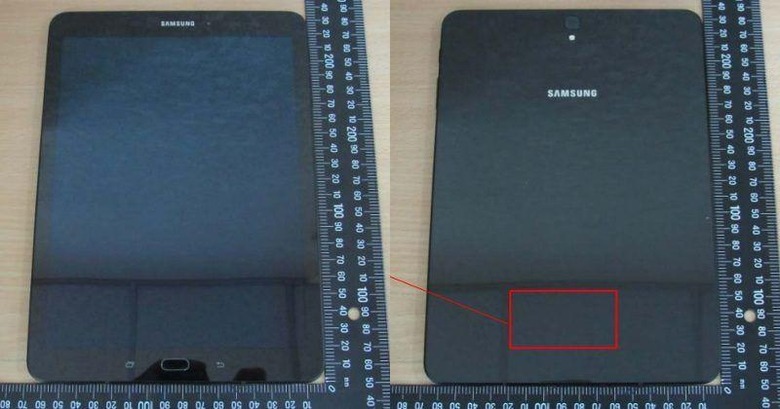 In just a matter of days, Samsung will be unveiling its Galaxy Tab S3 at MWC 2017. The tablet is pretty much no longer a secret, with leaks, even a user manual, telling almost everything there is to know about it. What is a secret, however, is where the device will be made available and with what capabilities. In this regard, it might be a bittersweet day for the hopeful in Taiwan. The Galaxy Tab S3, model SM-T820 has just passed by the country's National Communications Commission (NCC), which means it is preparing to launch there. Unfortunately, that particular model is noted to not be compatible with mobile networks.
Despite their portability, most tablets require tethering to some Internet connection, be it a phone or some Wi-Fi hotspot, to connect to the Internet. There are definitely some that sport their own 3G or 4G connection, something Apple is only too happy to boast about with its iPad Pro, but not all markets are given these models. Based on the NCC certification, Taiwan isn't one of the lucky ones.
The Galaxy Tab S3 model passing through the agency is only being certified for Wi-Fi and Bluetooth. The exact Bluetooth version supported isn't mentioned but Wi-Fi is noted to be 802.11 a/b/g/n/ac with support for both 5 GHz and 2.4 GHz bands. It isn't compatible with mobile networks, sadly.
There might be one sliver of hope, however. The model shown here is the SM-T820, which, unsurprisingly, follows the T810, a.k.a. the Galaxy Tab S2. The Galaxy Tab S2, however, also had an LTE-equipped mode, the SM-T815. There is a chance that a similar SM-T825 will be available, though it might not have passed by the NCC just yet.
The certification also gives the first glimpse of an actual Galaxy Tab S3, not just a render. While the front of the tablet doesn't have much to show, the back seems to hint at something interesting. It is made of a shiny material, which could either be plastic or glass. We'll know soon enough at Samsung's MWC 2017 event.
The Samsung Galaxy Tab S3 is expected to run on a Qualcomm Snapdragon 820 with 4 GB of RAM. The tablet retains the 9.7-inch 2048x1536 screen of its predecessors. One thing that will make it different from the previous two generations is its compatibility with an S Pen and, based on a leaked manual, a POGO-style keyboard cover.
VIA: Blog of mobile