Samsung Galaxy Tab S 10.5 And 8.4 Go Up For Pre-Order At AT&T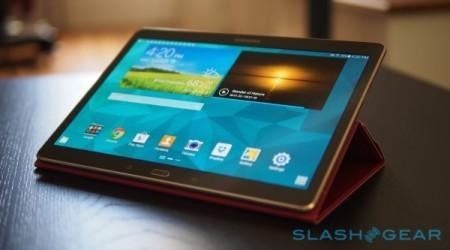 Samsung's alluring Galaxy Tab S 10.5 and 8.4 (read our review) have both gone up for pre-order from AT&T, with the carrier being set to start shipping those pre-orders "around" September 23, though it seems that date might be flexible. The tablets will be fully available in AT&T's retail stores on Setember 26.
Those who pre-order will be able to get the Galaxy Tab S 8.4 model for $26.50 per month across 20 months in the color Charcoal Gray. Those who don't want to go on the installment plan can get the handset for $429 USD alongside a 2-year contract or for $529 with no contract.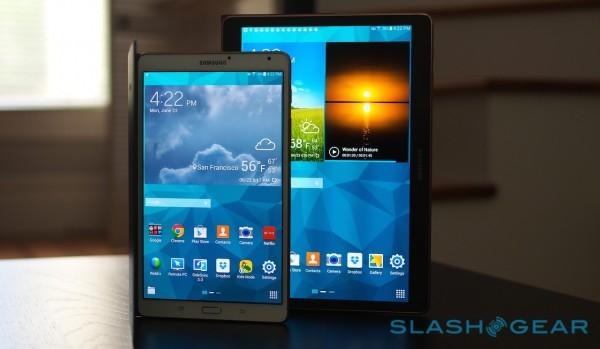 The larger of the new models, the 10.5, is similar, though a tad more expensive at $31.50 per month, $529 USD with a 2-year contract, and $629 without contract. To give potential buyers incentive, those who spring for one of the two pre-orders will see a 50-percent discount on the related Tab S keyboard.
For those unfamiliar, unlike many competing tablets, Samsung's Galaxy Tab S slates are sleek, putting a lot of emphasis on an appealing design that is often lacking in the Android world. Be sure to check out our review, as well as our Samsung tag portal for more news.
SOURCE: PRNewswire