Samsung Galaxy Tab 4 Advanced specs leak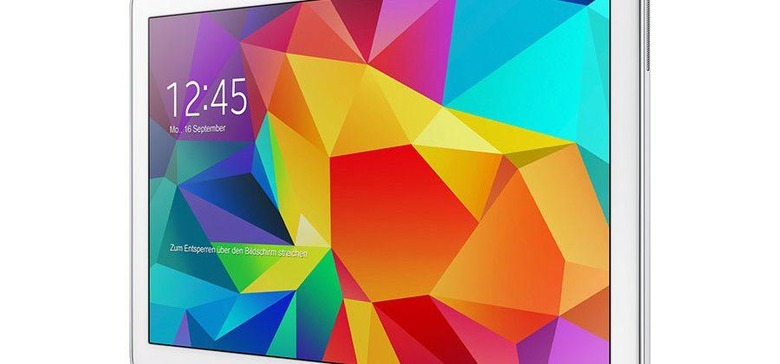 Samsung is working on another tablet to slot into its range packing a 10.1-inch screen. The tablet is called the Galaxy Tab 4 Advanced according to leaks. A page showing the specifications of this unannounced tablet has turned up claiming to be from a PDF describing the Advanced. If the specs are accurate, they are decent but not exactly exciting.
The tablet is said to have a 10.1-inch screen with 1280 x 800 resolution. The processor running the show is a 1.6GHz octa-core unit paired with 2GB of RAM. Internal storage is claimed to be 32GB with support for microSD cards up to 128GB. The rear camera is a 5MP unit and the front is a 1.3MP unit.
Power is from a 6,800 mAh internal battery and the operating system is Android 6.0 Marshmallow. This essentially sounds like mid-range smartphone hardware put into a larger 10.1-inch tablet form factor. Judging by the hardware, it should be a relatively affordable offering as well. The leak comes from a twitter source called rquandt.
A couple days back another Samsung Galaxy product leaked in the form of an image of the Galaxy C5 smartphone. The smartphone looks a lot like an HTC flagship, enough so that we wonder when the lawsuits will land. The smartphone has a Snapdragon 617 inside along with a 5.2-inch screen and 4GB of RAM. We were a bit confused at putting 4GB of RAM along with a mid-range CPU. Typically, you get 2GB or 3GB with processors in that range. That is of course assuming that any of the leaked specifications are accurate to begin with. Another big milestone for Samsung happened this month with it and NVIDIA finally ending all their patent fights. The two have been battling in court for many months now.
SOURCE: Phandroid