Leaked Samsung Galaxy C5 photos show traces of HTC One design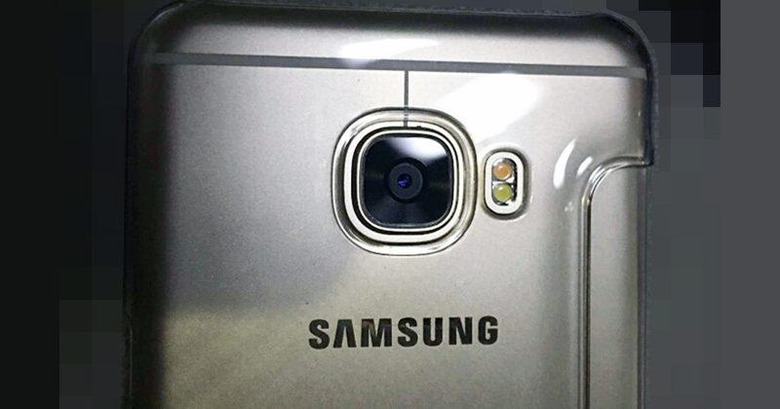 Samsung gained a reputation, deservingly or not, for being "inspired" by designs and features from some of its competitors. Of course, over time it has developed its own distinctive design language that other are now also getting inspired with. One OEM, however might soon take issue again with Samsung's sources of inspiration. Leaked photos of what is allegedly the upcoming Galaxy C5, the first in the new Galaxy C series, do indeed show a dominantly metallic motif. However, it also seems to carry some parts that readily call to mind HTC's older One flagships.
Full on metal bodies have always been a design and engineering issue for smartphone makers, mostly because of the need to have some non-metal area for the antenna to work properly. HTC was one of the first to solve this predicament by introducing tastefully placed plastic strips at the top and bottom, which serve both an aesthetic and functional design. That too has actually been "copied" by others, though to a lesser extent compared to Apple's or Samsung's designs.
Now it seems that Samsung will be taking a page from HTC's design book. One could argue that the triple segmented design isn't that uncommon nowadays. which may be true. One will also point out that the Galaxy C5's back isn't as curved as the HTC One, from the M7 to the M9. However, the vertical line that goes from the top horizontal strip down to the rear camera is one of the rather unique aspects of the HTC One look, at least compared to inspired imitations. The good news is that if you flip the Galaxy C5 over, it's front face is unmistakably Samsung's.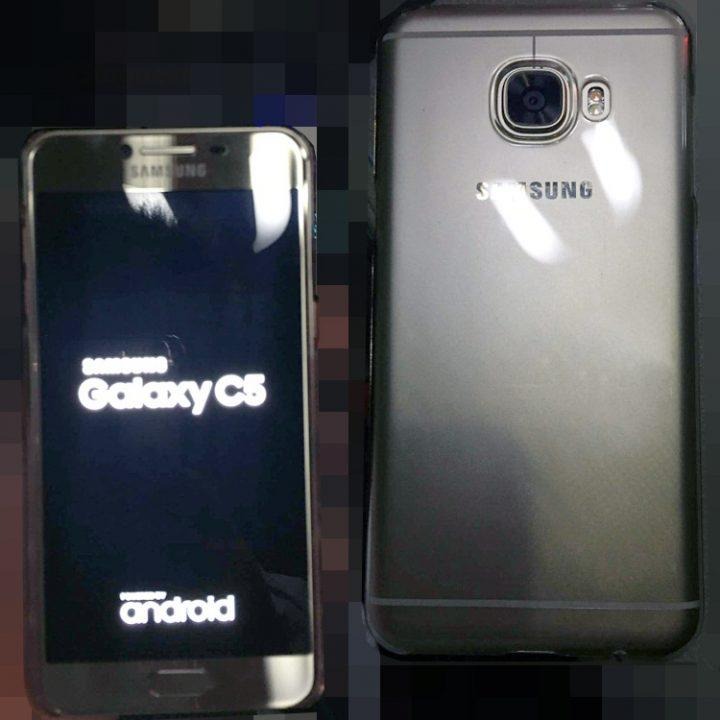 The Galaxy C5 is also strange in terms of specs, which is to say is all over the place. The Snapdragon 617 running inside it? Mid-range. The 5.2-inch Full HD screen? Almost flagship. The 4 GB of RAM? Definitely high-end material.
For now, the exact place of the Galaxy C series in the grand scheme of things is still a mystery. The Galaxy J is Samsung's entry-level range while the Galaxy A looks up to the premium Galaxy S for design cues while keeping the specs, and the price, down. No word yet on when it will launch, so we'll have to keep on guessing for a while.
VIA: Nowhereelse.fr