Samsung Galaxy Tab 3 images leak before MWC reveal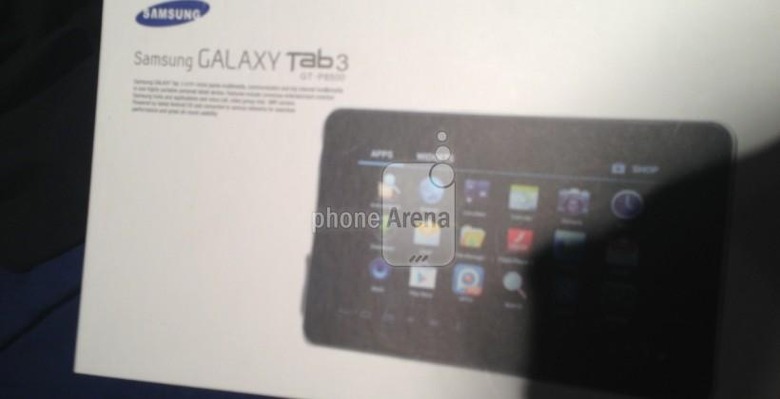 This isn't the first time we're hearing about Samsung's rumored Galaxy Tab 3. Not too long ago, we were treated with another leak that revealed two different screen sizes that the company will shell out. Today, though, we're seeing actual photos of the device that give us a better idea of what we're in for before its possible reveal at MWC next month.
From the size and proportions of the tablet seen in the photos, we're guessing it's the 7-inch variant of the Galaxy Tab 3 (with the other being a 10-inch model), but nothing in the images point to one or the other. We're guessing that both sizes of the tablet will be identical in design for the most part.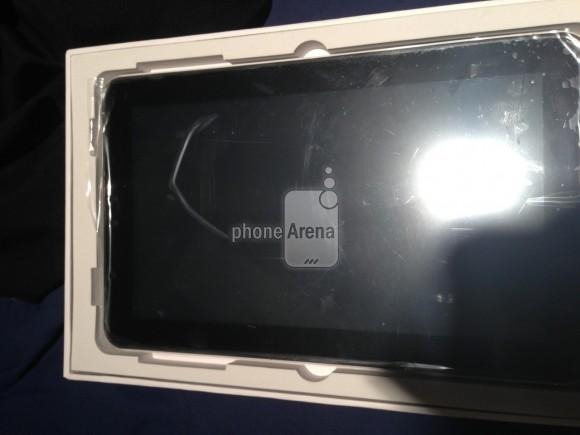 Both of the photos include the actual device and the box that it comes in, along with a model number and everything. However, the full model number isn't completely legible, but it starts with "GT-P," which is what most Samsung tablets usually start out with. The photos also don't show the device on or running, so we can't get a closer look at the UI just yet.
So far, no specs have been revealed, other than the 7-inch and 10-inch size variants. Until we see more leaks of photos or even video, it looks like we may have to wait until Mobile World Congress in Barcelona before we get a real glimpse at the thing. Of course, we'll be there live covering the event, so be sure to stick around for MWC coverage.
[via Phone Arena]