Samsung Galaxy Spica I5700 announced (again)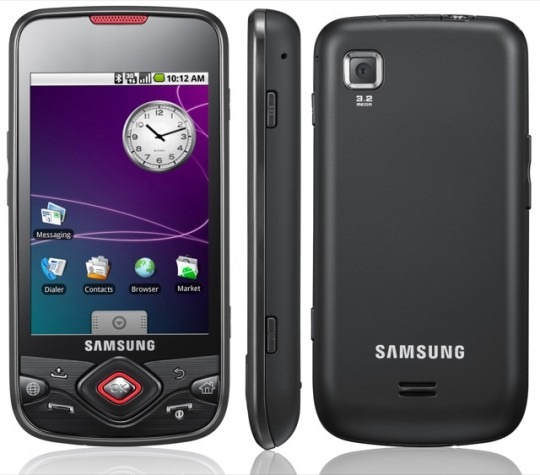 Samsung have obviously been using the Royal Mail to shuttle their corporate updates around the globe, as three weeks after Samsung Russia officially announced the Galaxy Spica I5700 the company's Korean HQ have pushed out their own press release.  As before, they've confirmed that the Android-based Spica has an 800MHz processor, 3.2-megapixel camera and 3.5mm headphone jack, all in a casing measuring 13.2mm thick.
What we already knew, however, is that the Spica I5700 has a 3.2-inch touchscreen display, 128MB of memory and A-GPS, along with a digital compass, 1,500mAh battery and a microSD card slot.  Connectivity includes quadband GSM and dualband 900/2100 UMTS/HSPA.
Interestingly, there's also DivX video support, which Samsung are claiming is a first for an Android-based smartphone.  The Samsung Galaxy Spica I5700 is already on sale in various European and CIS countries, but will soon be launching in the Middle East and Africa.
Press Release:
Samsung unveils Galaxy Spica (I5700), its newest Android-powered smartphone

Seoul (Korea Newswire) November 16, 2009 — Samsung Electronics Co., Ltd., a leading mobile phone provider, today officially announced its newest Android-powered smartphone, the 'Galaxy Spica' (I5700).

Samsung Galaxy Spica is a powerful Android-powered smartphone that offers seamless connectivity, highlighted by smooth access to Google™ mobile services and easy connection to popular social network sites such as Facebook and MySpace.

The Galaxy Spica shows faster and more powerful performance than ever before by providing 800 MHZ application processor, so users can enjoy a variety of applications that can be downloaded from Android Market™.

"Samsung has made a great effort to strengthen our smartphone line up with a wide range of innovative products for every user," said JK Shin, Executive Vice President and Head of the Mobile Communications Division, Samsung Electronics. "The Samsung Galaxy Spica, powered by Android, is the perfect fit for users who want to enjoy a powerful and fast mobile experience", he added.

Samsung Galaxy Spica provides an exceptional multimedia experience by supporting DivX for the first time on Android-powered phones to eliminate the hassle of file format conversions. Equipped with DNSe 2.0 for better sound quality and 3.5 mm ear jack, the Galaxy Spica offers the fully comprehensive multimedia feature set. Moreover, a long enough battery life (1500mAh) allows its users to enjoy all the applications and multimedia content. The phone also boasts its slim and compact design with mere 13.2 mm thickness.

The Samsung Galaxy Spica supportsthe full suite of Google services, including Google Search™, Google Maps™, Gmail™, YouTube™, and Google Talk™, letting users enjoy the familiar desktop computer experience while on the move.

The Samsung Galaxy Spica is now available in Europe, CIS, and will be expanded to MEA region.