Samsung Galaxy S8 Reported To Be 90% Screen, Almost No Bezels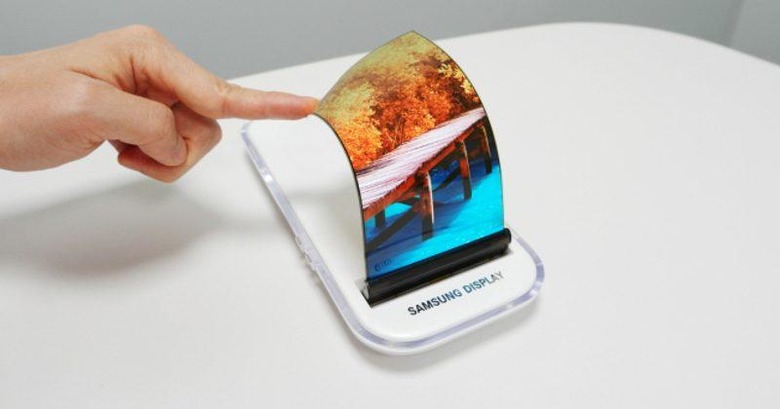 Because of the sensational failure that was the Galaxy Note 7, every new rumored detail about the coming Galaxy S8 is put under a microscope. Of course, perhaps jokingly, the question is always "will it burn?" The latest tip might not have anything to do directly with batteries but might be just as hotly debated. A Samsung Display researcher has hinted that the company is investing heavily in research that would give the Galaxy S8 a near bezel-less display that will take up 90% of its face.
Next to flexible and bendable displays, edge to edge screens are the next holy grail in smartphone display technology. It is one of those aspects of the device where function follows form, where bezels serve to hide important components that can't be placed elsewhere, like touch controllers, capacitive buttons, and front fingerprint scanners.
While there are smartphones that already boast of having edge to edge screens, like the Sony Xperia XA, that is only true for the left and right sides of the screen. The top and bottom remain with bezels for practical reasons. Those are the areas where things like camera sensors and speakers are located. That's especially true for Samsung, which has consistently bequeathed its smartphones with physical navigation buttons on the front, despite Google recommending on-screen software buttons instead.
The rumored 90% screen ratio of the Galaxy S8 will, naturally, hit that issue and Samsung solution is perhaps more interesting than the bezel-less display itself. The research presentation showed a Galaxy S7 edge with no home button, claiming that the fingerprint scanner is hidden under the screen. That has been one of the dreams for the iPhone for a long time now, and there is some hope, or wishful thinking, that the iPhone 8 would finally make that dream come true.
Such a Galaxy S8 would naturally have to rework or redesign components and conventions that Samsung has established for years, like finally opting for on-screen navigation buttons. How it will handle the case of front-facing sensors, like a camera and iris scanner, will also be interesting to see.
VIA: The Investor