Samsung Galaxy S7, S7 edge now tipped to cost 700, 800 EUR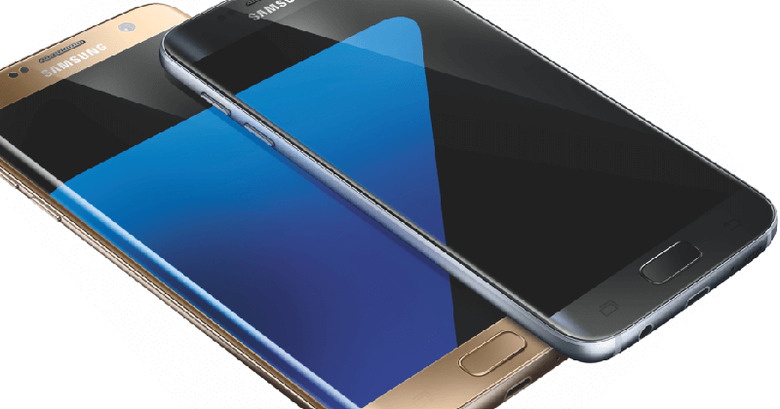 Some rumors are just too good to be true. But some are too terrible you wish they weren't. That might be the case for our friends across the pond who might be looking at two of the most expensive smartphones in the market soon. According to a tip, so take with a truck load of salt, the Samsung Galaxy S7 will be priced at 699.99 EUR ($785) while the Galaxy S7 edge will go for 799.99 EUR ($898). This could effectively turn interested buyers away from Samsung and right into the comforting arms of the competition.
It is probably already an accepted fate that smartphone flagship prices don't go down every year, but some things can be too much. Granted, the Galaxy S6 edge initially had an even higher starting price of around 850 EUR ($953) but it was exactly that pricing scheme that got Samsung into trouble when it came to sales and revenues. The Korean OEM eventually had to knock the price tag down a few digits to make the device sell.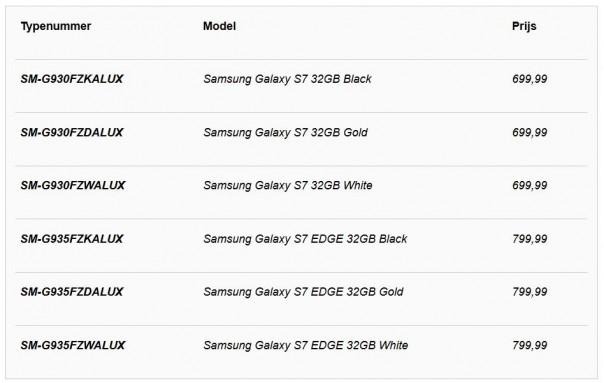 Regardless, that is what this latest leak seems to be showing, at least for the European versions of Samsung's upcoming flagships. These models are noted to have an octa-core processor, which is believed to be the Exynos 8890 more than the Snapdragon 820, because of the four 2.3 GHz and four 1.6 GHz cores combo.
The price sheet also reveals or confirms some details, like the Galaxy S7's 5.1-inch screen and 3,000 mAh battery, as well as the the Galaxy S7 edge's 5.5-inch screen and larger 3,600 mAh power pack. Color options are noted to be Black, White, and Gold.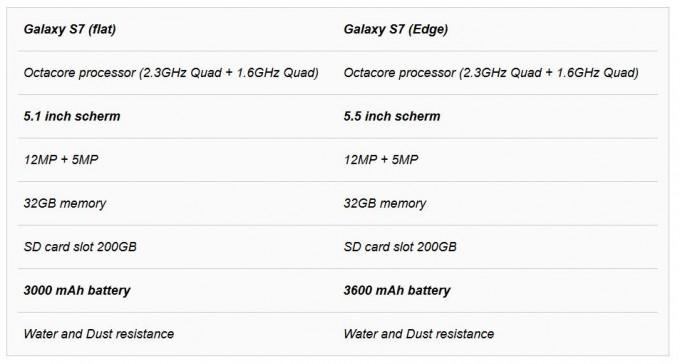 Perhaps the one ray of hope in all of these is that the smartphones are noted so have microSD card slots capable of 200 GB sizes. This would be a complete but very much welcome U-turn for Samsung. But would that be enough to justify the price hike?
That said, an earlier tip did put the Galaxy S7 and Galaxy S7 edge 100 EUR cheaper than this latest info, so nothing is certain. The UNPACKED event on February 21 might finally give us closure. If not, the rumored March 11 launch of the smartphones definitely will.
VIA: Tweakers