Samsung Galaxy S7 pre-order tipped for Feb. 21 with free Gear VR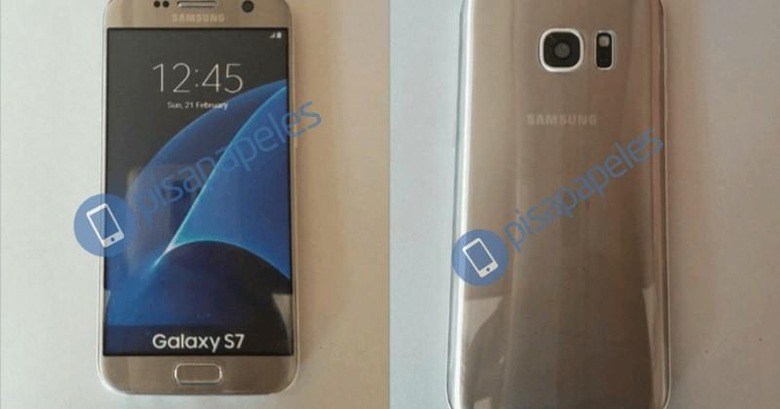 In just about 10 days, we will finally get to see whether all the hype around the Samsung Galaxy S7 was really worth their salt. Samsung has already announced its UNPACKED event for 21st February on the eve of MWC 2016, where it is expected to unveil the smartphone, possibly along with another VR product. But on that very day itself as well, it seems that the two, smartphone and VR, will also team up, with pre-orders for the Galaxy S7 tipped to start on that very day and will come with a Gear VR headset.
It seems that Samsung is really moving quickly these days to shorten the gap between announcement and retail launch. If it could, it would probably launch on that very same day as well. Of course it can't, so it will simply be kicking off a pre-order period that will last from February 21 until March 10.
Pre-orders made during that time is said to eligible for a free Gear VR headset. Interested recipients will, however, have to sign up on a special page instead of receiving the virtual reality gear automatically. This has been likened to Samsung's previous promos of offering a wireless charger for the Galaxy S6 and later handsets.
If the pre-order period is any indication, the Galaxy S7 will ship on March 11. Again, very early for Samsung's usual April affair but just as was rumored early on. Perhaps Samsung is trying to avoid the heavy traffic that Apple's own March even will generate.
Availability details will of course vary from market to market, but at least for the Netherlands, the Galaxy S7 is expected to come in the usual three colors and with a price tag of 699 EUR ($790) for the Galaxy S7 and 799 EUR ($900) for the Galaxy S7 edge. Those particular models will be limited to 32 GB of storage space but, and it's an important but, it will supposedly also have support for a micro SD card, which would definitely delight a lot of users.
As for the other specs, the Galaxy S7 is expected to sport a 5.1-inch QHD screen as usual but with a design that fuses the Galaxy S6's front with the Galaxy Note 5's curved back. It will also come in in two processor models, one with Samsung's own Exynos 8890 and another with Qualcomm's Snapdragon 820. The Galaxy S7 edge, on the other hand, will be larger than its predecessor, around 5.5 inches, giving rise to speculation that there won't be a Galaxy S7 edge+ this time around.
VIA: Androidworld.nl