Samsung Galaxy S6 design leaks: smaller screen, taller body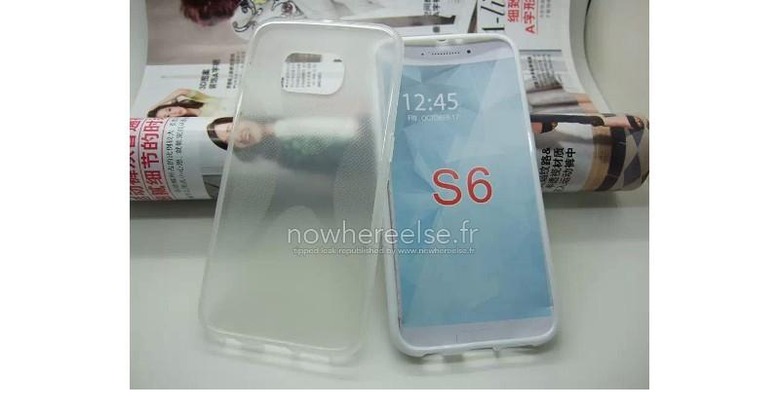 In just about a month, we will finally see what Samsung really has in store for its Galaxy S6 flagship. In the meantime, however, we will have to satiate ourselves with interesting but unofficial leaks. We've already heard of quite a number of rumors, some of them not so encouraging. For this round, we're taking a peek at the overall design of the smartphone, with a particular attention to the body and screen size. The good news is that, while somewhat taller, the Galaxy S6 might be more "handy" than its predecessor.
The trend these days is for smartphones and their screens to get larger as the resolution and specs go higher. It seems, however, that Samsung is trying to buck the trend. For example, the Galaxy Note 4 was no larger in screen size than the Galaxy Note 3. If India import/export site Zauba is to be believed, The Galaxy S6 might actually even be smaller. The Galaxy S5's screen measured 5.1 inches but Zauba lists a certain SM-G920V, believed to be the model number for a Galaxy S6 variant, as having only 5 inches. Add that to the rumor of a QHD screen, the Galaxy S6 might have the most hand-friendly screen size yet.

Of course, screen size is one thing, actually body size is a completely different story. For this part, we take a look at leaked schematics and models of a case for the Galaxy S6. According to this information, the smartphone will have dimensions of 143.52 mm x 70.70 mm x 7.19 mm. That's longer/taller than the Galaxy S5 but also slimmer and thinner. Not as thin as the Galaxy A family (the Galaxy A7 sports a thin 6.3 mm profile) but still considerably so.
Aside from the size, the case also reveals some design details. For example, the rear side cutouts seem to hint that the LED flash will be located beside the camera sensor instead of below it like in the Galaxy S5. Somewhat mysterious are the holes at the top and bottom. The top seems to have spaces for an IR blaster and the usual headphone jack, seemingly located at the center. The bottom, however, has three cutouts. One of those will surely be for the micro USB port and the other for the speaker. The third could be for a headphone jack, which makes one wonder what the one at the top will be for.
Wonder we will, until MWC 2015, when Samsung is expected to reveal all about the Galaxy S6. The smartphone is shaping up to be one mysterious device, considering the cloud of questions swirling around it, especially regarding its processor. One other question will of course be whether the upcoming flagship will be enough to pull the OEM up from its worsening mobile business slump.
VIA: Zauba, Nowhereelse