Samsung Galaxy S5 Review Roundup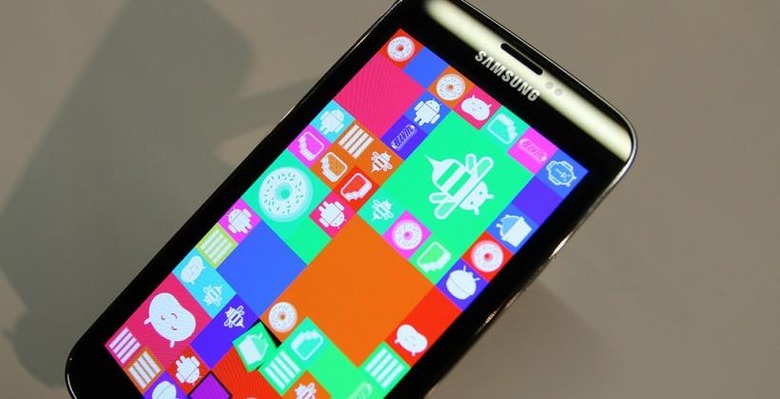 It's time for a set of early reviews for Samsung's latest smartphone, the Galaxy S5. This device was introduced earlier this year at Mobile World Congress 2014 where we also got to get some hands-on time with the Samsung Gear 2, Gear 2 Neo, and Gear Fit smart wearables. Now the Galaxy S5 is headed for stores – or is already in stores – across the United States.
The Samsung Galaxy S5 works with a Super AMOLED touchcreen that's 5.1-inches in size with 1080 x 1920 pixels across it. This means it's 432 PPI (pixels per inch) and slightly less sharp than last year's model – since the Galaxy S4 had the same amount of pixels on a 5-inch display. According to Digital Spy, this is one of, if not the best smartphone screen they've ever seen. Based on our hands-on experience with the Galaxy S5 earlier this year, we'd have to agree.
There is a Fingerprint Sensor in the front, set on the Galaxy S5's home button. If you'll have a look below, you'll see our demonstration of this home button in action.
Per USA Today, the fingerprint scanner on the unit they worked with didn't work as smoothly as the unit we had hands-on time with earlier this year. They suggest that the iPhone 5s' fingerprint scanner works better. The Telegraph suggests that though it takes some work getting used to, the scanner is helpful in working with PayPal payments – Samsung has worked directly with PayPal on authorization here, by the way.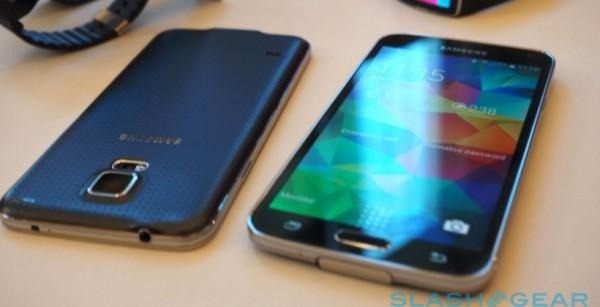 Also included with the Galaxy S5 is a heart-rate monitor which sits below the camera on the back of the Galaxy S5. According to Stuff, this system is easy to access and take readings – and it's accurate when compared to devices like the TomTom Multi-Sport Cardio device as well.
Over at Pocket Lint they suggest the battery life on the Galaxy S5 is especially good – lasting all day with some battery life to spare (on an average day). While suggesting this device is "an upgrade you can skip", Mashable had quite a few good things to say about the Galaxy S5, including a suggestion that this smartphone's size-to-mass ratio is perfect.
With The Inquirer it's the camera that's given biggest props, holding its 16MP camera with 4K video capabilities in high honor. Time keeps it simple by suggesting that the camera "lets me take pictures I was happy with" as fast as they could snap them.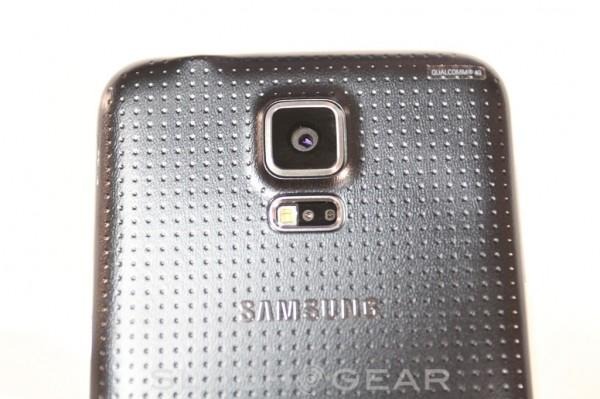 The Samsung Galaxy S5 is waterproof. To test this ability, the Wall Street Journal put the device in a margarita, dunked it in a toilet, and had it "left overnight in strawberry Jell-O." It apparently survived the whole (nasty) mess.
As for benchmark abilities, you'll see the Galaxy S5 put up against its contemporaries in the Qualcomm Snapdragon universe at AnandTech, coming in second or third in most categories only to the HTC One (M8) or Sony Xperia Z1s. The iPhone 5s appears to come in first in a few cases as well, especially where the internet is concerned.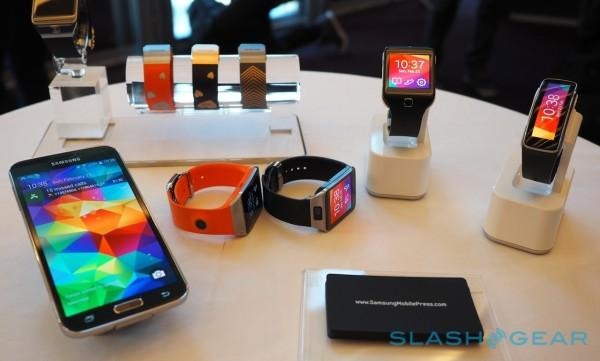 SlashGear will also be bringing you our own view on the device in our Samsung Galaxy S5 Review, coming up soon. We'll also have reviews of the Samsung Gear 2, Gear 2 Neo, and Gear Fit shortly as well. Stick around and see the whole lot!