Samsung Galaxy S4 mini US availability detailed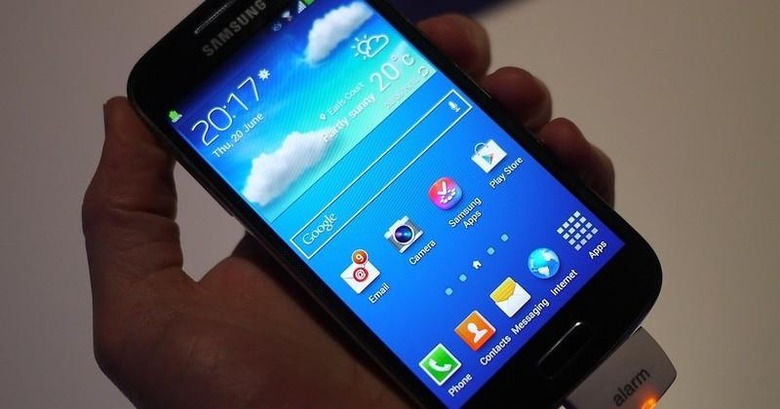 Coming off some earlier rumors and leaks of a US release, Samsung has officially announced the availability of the Galaxy S4 mini. The handset will be coming to four US carriers and it is set to arrive next month. While Samsung has confirmed the phone will be arriving in November, we do still need specific release dates and prices from the carriers.
That being said, the Galaxy S4 mini is heading to AT&T, Verizon Wireless, Sprint and US Cellular. As the handset had already been announced and shown for those outside of the US market, the specs may sound familiar to some. Basically, the Galaxy S4 mini will be running Android 4.2.2 Jelly Bean and sporting a 4.3-inch qHD (960 x 540) Super AMOLED display with a dual-core 1.7GHz processor and 1.5GB of RAM. The phone will ship in Black Mist and White Frost .
Other specs include 16GB of internal storage, a microSD card slot (64GB), 1900 mAh battery, WiFi 802.11 a/b/g/n and Bluetooth 4.0. The camera setup includes a 1.9 megapixel on the front and an 8 megapixel with LED flash on the back. Along with the camera hardware, Samsung has some software goodies that are camera related. These include Sound & Shot, Best Photo, Beauty Face, Panorama, Continuous Shot and more.
Samsung also said the Galaxy S4 mini would be getting a software update "soon" after it launches in the US. The full update wasn't detailed, however there was mention of support for the Galaxy Gear smartwatch. Needless to say, that means those considering a purchase of both would need to shell out for the cost of the phone along with an extra $299 for the watch.
Keeping on the topic of accessories and there was also mention of the S-View Flip Cover. This, as the name would imply, is a flip-style cover. The S-View portion basically means the cover will have a cutout on the display that allows you to see incoming notifications without having to fully open the cover. This will be available in black and white (to match the phone) as well as light blue and pink.
SOURCE: Samsung