Samsung Galaxy S4 Mini breaks cover in Korea, S View flip cover in tow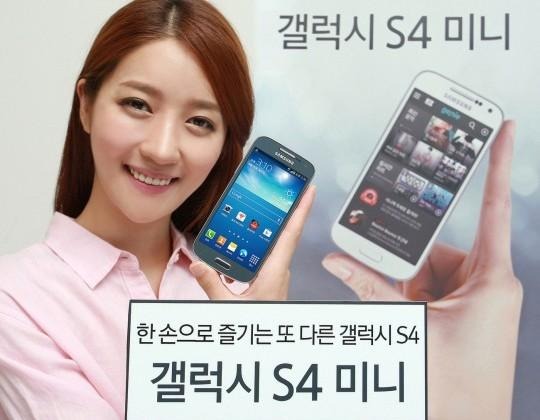 If you're huge fan of the Samsung Galaxy S4, but wished for something a little more compact Samsung has now launched the S4 Mini. The S4 Mini is the little brother to the full-size Galaxy S4 and the Mini is now available in South Korea.
We remain impressed by the S4 Mini and its slightly smaller than full-size features. The S4 Mini has a 4.3-inch qHD resolution display and a 1.7 GHz dual-core processor. The phone features 1.5 GB of RAM and while those features aren't quite as nice as the full-size Galaxy S4, the S4 Mini certainly doesn't feel underpowered compared to its big brother after we spent time playing hands-on with the device.
The S4 Mini has a few tricks up its sleeve that big brother hasn't learned, such as Sound and Shot among others. The Sound and Shot feature allows users to take a picture and then embed sounds into the photograph. Another feature the Mini offers that the normal sized S4 lacks is Group Play allowing users to wirelessly connect several devices together to share photos and music.
Along with availability for the S4 Mini smartphone itself also comes the availability of some accessories for the device. Those accessories include the S View flip cover that protects the phone screen and offers a small window allowing you to easily see important details on the phone screen without opening the cover. The S4 Mini will be available in Korea via KT for 550,000 won, which is equivalent to about $490 in the US.
SOURCE: Android Community