Samsung Galaxy S4 I9506 with LTE+ and Snapdragon 800 hits Europe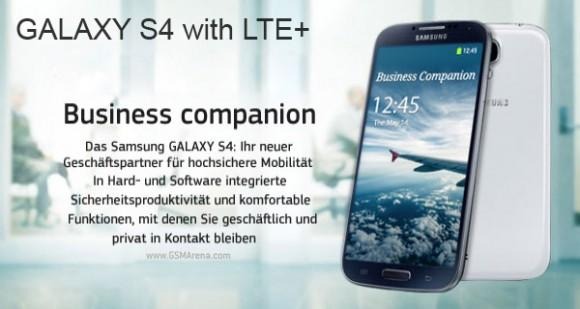 Many Android smartphone users in Europe that are fans of the Samsung Galaxy S4 smartphone have been rather jealous of users on SK Telecom because those South Korean users were the only ones able to get the version of the Galaxy S4 using a Snapdragon 800 processor and LTE+. The phone is the Samsung Galaxy S4 with LTE+ model number I9506. which recently received an upgrade to Android 4.3. Europeans now have no more reason to be jealous.
The I9506 Galaxy S4 is now available in Europe and the announcement has come with little fanfare. So little fanfare was included that no pricing information has been offered and no retailers in Europe have officially confirmed they will be carrying this version of the phone just yet. You can bet mobile carriers will be clamoring to get the device and announcements will be coming soon.
The I9506 version of the Galaxy S4 turned up on the official Samsung Germany website. The specifications page called out the 2.3 GHz quad-core chipset and Category 4 LTE. The bulk of the specifications of the phone are unchanged from other versions of the Galaxy S4.
The I9506 version of the smartphone will be offered in white or black colors with indication that other colors may be available in various markets within Europe. If it's time for an upgrade and you are leaning towards the Galaxy S4, it might be worth a bit of wait to see where exactly this smartphone turns up.
SOURCE: GSMarena