Samsung Galaxy S IV to come with eye-tracking functionality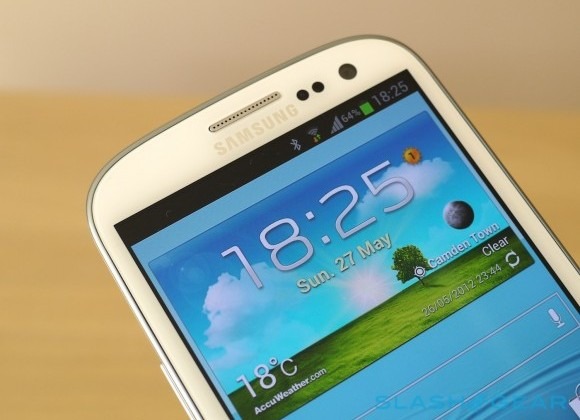 The Galaxy S IV announcement — or so we think that's what we'll see — is just 10 days away, and the rumors are simply not stopping, nor should we expect them to. The latest one to feast your eyes on is the supposed implementation of eye-tracking technology in the Galaxy S IV, which will allow users to scroll web pages or apps with their own eyeballs.
According to the New York Times, the new phone will watch where your eyes are looking and will scroll down the page for you when your eyes reach the bottom. It's said that Samsung has trademarked the term for this technology and are calling it either "Eye Scroll" or "Eye Pause." Eye Scroll sounds a lot better, but we'll see what Samsung does come March 14.
The anonymous source, who is a Samsung employee and was not authorized to speak to media (tisk tisk), didn't say what technology was being used to track eye movement, and we probably won't know exactly until the Samsung press conference. However, the source said that software features of the Galaxy S IV will outweigh the importance of the hardware overall.
However, Samsung's chief product officer, Kevin Packingham, noted that he disagreed that the software would take attention away from the hardware, saying that the rumored device is "an amazing phone." Of course, we'll ultimately find out come March 14, but unless the Galaxy S IV comes with better hardware specs than the HTC One or other recent devices, hardware may not really be a huge deal.
[via New York Times]