Samsung Galaxy S III user manual makes great restroom reading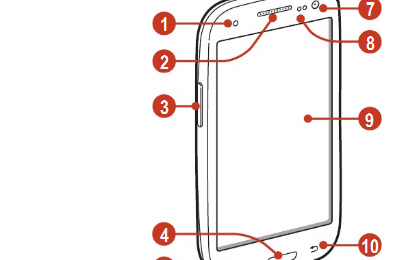 You're a smart person, and you crave knowledge. You probably collect smartphone and tablet user manuals, in which case you're in for a royal treat today. The full 181 page user manual for the
has been posted along, two weeks ahead of the phone's official release. Inside you'll be able to unlock the mysteries of the phone, discover its untold secrets, and master its functions.
Or maybe not, but it does give you heads up for some functions and operations ahead of the phone's official launch. Here are a couple of things we've managed to take away from the device:
Make sure you plug the charger in properly. Sound advice.
Tapping on the screen selects menus and objects!
There's some strange new function: something about making phone calls? We don't fully understand it either.
Shake the device like a Polaroid picture to search for Bluetooth devices.
All that and more can be found in the manual, so make sure to
for some thoroughly enjoyable Tuesday morning reading. As for the phone itself, just about every UK carrier has announced its intent to carry the handset on its May 30th launch, and the rest of Europe will be privy to it one day earlier. No word on a US launch yet, but it can't be too far away.
[
Android Police]