Samsung Galaxy S III US pre-orders start (but you should probably wait)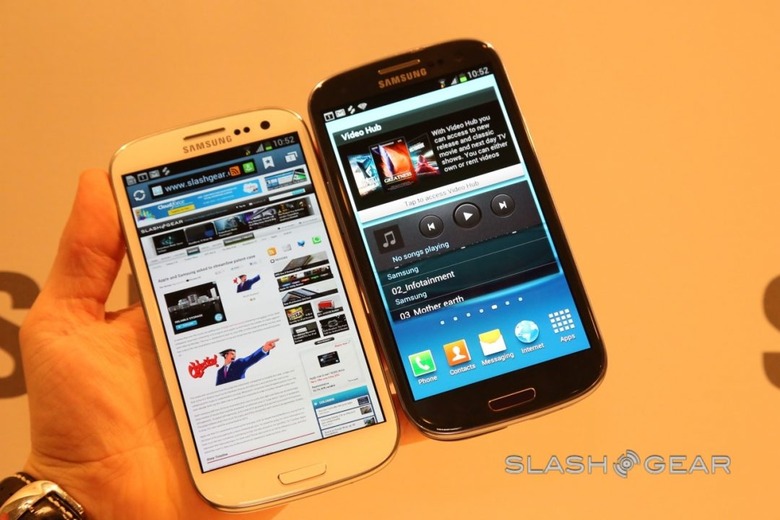 We may receive a commission on purchases made from links.
Samsung's Galaxy S III has shown up for sale in the US with an estimated release date of early June, though it won't be bringing a slice of LTE pleasure to the lives of early-adopters. The new smartphone is already being listed – in international, HSPA+ form – online in both blue and white, expected to ship on June 1 2012. However, most in the US would probably be better off waiting for the official US variants.
The international model lacks the LTE 4G support of its official US siblings, which Samsung also announced back at the Galaxy S III launch event last month. However, those LTE versions – believed to be headed to most major US carriers – aren't tipped to arrive until sometime over the summer, unlike the initial international device shipments at the end of this month.
So, the trade-off for early access to the much-anticipated phone is less functionality. The international model's 3G HSPA+ should have no problems with the AT&T network – though won't step up to LTE – but won't work on T-Mobile USA's 3G as it lacks support for the 1700 band.
However, the GT-i9300 also has Samsung's quadcore Exynos chipset at its heart, whereas – since there's not yet a 4G version – the US Galaxy S III will use a dualcore Snapdragon S4 with LTE support. The biggest drawback for most will be the price: the unlocked smartphone is being listed as $799.99, SIM-free.
[via Unwired View]