Samsung Galaxy S III spotted in Kies dev database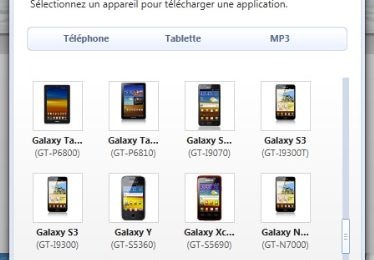 It's certainly not a surprise to anyone that Samsung is releasing a device soon called the Galaxy S III, but it is curious nevertheless that an official Samsung database used by developers is already listing a couple different models of the phone. The new Galaxy S device will be officially unveiled at a highly anticipated media event next week, and it's little things like this that prove how close it is to reality.
The database, known as Kies, lists a "Galaxy S3" with model number GT-I9300T and another with model number GT-I9300. The latter is interesting, because there had been rumors floating about that specific model number as being a separate tiered version of the device, but they were not easily substantiated. It's also worth pointing out that it's spelled "Galaxy S3" as opposed to the company's more conventional "Galaxy S III" naming structure.
But perhaps the most attention-grabbing thing about this is that there are thumbnails of the product as well. Now of course, they're very small and really can't event be significantly distinguished from the other Samsung smartphones. Nevertheless, it's just another piece that shows this puzzle is very close to coming together. Earlier today we saw benchmark results proving what a powerhouse it will be. Next week's event will be one to watch, that's for sure.
[via AndroidCommunity]