Samsung Galaxy S III security issue provides lock screen bypass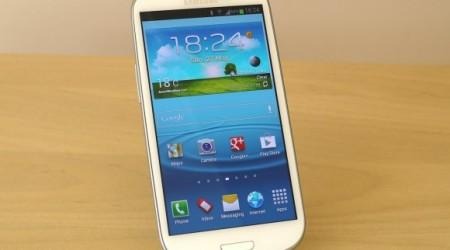 It all started when Terence Eden discovered a bug that allowed someone to briefly access the home screen on a Galaxy Note II. Following the method to take advantage of the bug, another individual named Sean McMillan discovered another method that allows complete access to the handset's home screen, and not just for the Galaxy Note II. He reportedly tested the method on three Galaxy S III handsets, and it worked on each of them.
The process, when followed correctly, results in not only the user gaining access to the handset's home screen without correctly entering the lock screen, but it also removes the needs to enter the pattern, PIN, or other lock method in place once the bypass has been successfully used. Because the bug was replicated on more than one type of Samsung handset, it is possible the issue lies with Samsung's software rather than with the Android OS.
The folks over at ZDNet say they have confirmed the bugs on both the Galaxy S III and Note II. After what they report was tricky timing issues with getting the method just right, they were able to entirely bypass the lock screen on the Galaxy S III, which was running Android 4.1.2. With the Galaxy Note II, they got the initial bug that provides brief access to the home screen to work, but not the latter method.
If you own one of these two devices and would like to give it a try, the bug is pretty simple. Enter "Emergency Call" from the lock screen and open "Emergency Contacts." From there, press the Home button, then immediately press the Power button. Press the Power button again, and you'll be taken to the home screen instead of the lock screen.
[via ZD Net]