Samsung Galaxy S III launch event video now online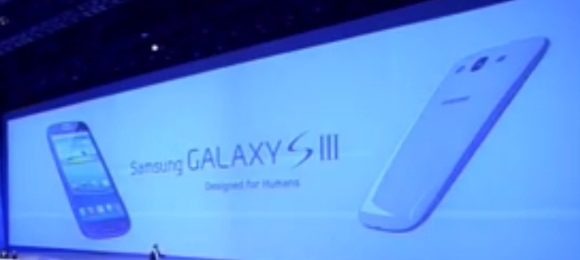 If you weren't at the Samsung Galaxy S III launch event in London yesterday, then there was a livestream available to watch, and if you didn't catch that, what were you even doing? Samsung has you covered: they've just thrown up the full event for you to view online so you can examine all the nitty gritty details, and soak in as much marketing speak as possible.
From what we understand, the livestream did suffer a few hiccups here and there, but at least now there's the full (and stable) version available for viewing. We've already covered just about everything mentioned in the event, but there's really no way to convey how amazing it is to experience such phrases as "designed for humans". You simply have to watch it for yourself.
After you've done that, make sure to check out our full roundup of all things Galaxy S III. The 4.8-inch Super AMOLED HD screen has a resolution of 720p, and a 1.4Ghz quad-core Exynos processor sits at the heart of the phone, paired with 1GB of RAM, eight megapixel camera, and further modifications to TouchWiz running on top of Ice Cream Sandwich. We have all the information for you to pour over this fine morning, so click through to soak it all in.