Samsung Galaxy S II unboxing & hands-on [video]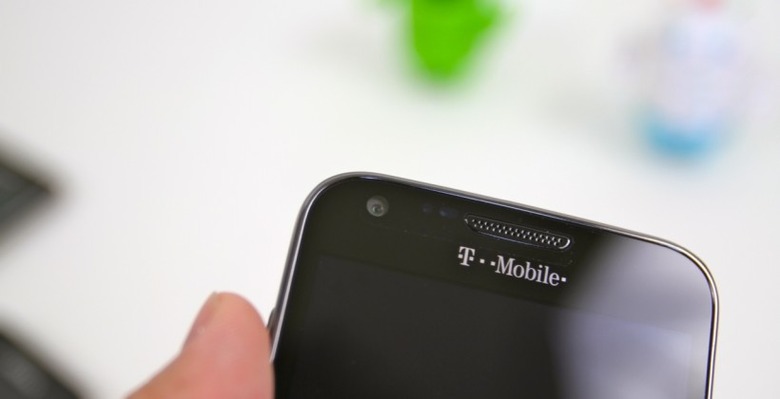 The T-Mobile Samsung Galaxy S II has hit the SlashGear test bench, and while we're hardly unfamiliar with the dual-core smartphone it's still a welcome addition. Offering a bigger, 4.52-inch Super AMOLED Plus WVGA display than on the original Galaxy S II, T-Mobile's version is the device the carrier hopes will fill an iPhone 4S-shaped gap in its line-up. Check out our first-impressions after the cut.
Samsung has given T-Mobile a helping hand with its slightly redesigned casing and boosted specs. Blunt edges and sharp corners are gone, replaced with a smoothed off design that – although still big at 5.11 x 2.71 x 0.37 inches – feels better in the hand. The Super AMOLED Plus panel may fall short on pixels in comparison to qHD and higher devices we've seen elsewhere, but it's still color-rich and bright.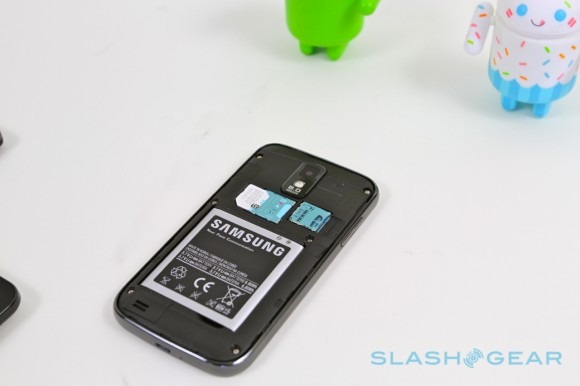 Inside, meanwhile, there's a speed boost thanks to a 1.5GHz processor. Rather than the 1.2GHz Samsung Exynos of before, the Galaxy S II now gets a Qualcomm Snapdragon chip, paired with 1GB of RAM, 16GB of internal storage and a microSD card slot. There's HSPA+ too, for up to 42Mbps downloads, coverage depending. We'll be putting the Galaxy S II through its paces with some speed tests to see quite how well T-Mobile's network compares to its marketing.
Samsung Galaxy S II 4G unboxing and hands on
[vms d1674ca6091f8c59a266]
In short, it's a streamlined, supercharged version of a phone we still have a lot of time for, and we've got big expectations for how it will perform. We won't know for sure until the full review, so until then enjoy our hands on unboxing and walkthrough!
Galaxy S II vs Amaze 4G: 1080p recording and audio quality
[vms ee37f511913bac71fa66]