Samsung Galaxy S 5 or Note 4 curved-glass patent appears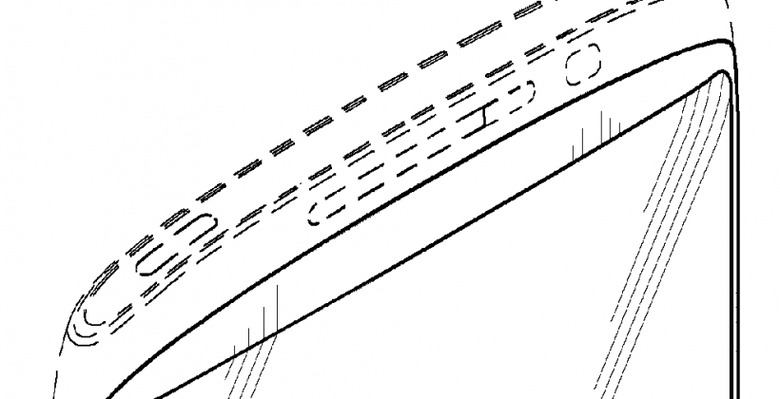 This week a patent application for a next-generation Samsung smartphone device has appeared ready for imminent implementation. This device is not expressly linked to the Samsung Galaxy or Samsung Note lineup, but chances are it's about to be unveiled as one of the two. Here we're seeing a vision of a wholly modified Samsung smartphone, with a curved-glass display cover and what appears to be a new form of S Pen slot.
This device would take cues from Samsung's recent designs in the Windows Phone 8 department with its two-level backing as well as from the Nokia world of smartphones with a slightly flatter top and bottom. Here you'll see three light locations up front below the display and two locations above, these quite possibly pointing toward proximity and light sensors as well.
The Samsung brand name sticks to the top of the front of this smartphone while the glass protective layer up front appears to meld down into the sides of the machine. This could well be Samsung's first device with display information moving down the left and/or right of the machine as teased in curved-display showings over the past several years.
Samsung isn't necessarily due for a design upgrade in their Samsung Galaxy S line as the past two years have proven wildly successful with essentially the same aesthetic. The Samsung Galaxy Note line has had a bit change-up to the rear end of its handset, but also doesn't appear to be expressly ready for a full change-up in 2014.
Stay tuned for Samsung's next big smartphone announcement – if the past couple of years are any indication, we'll see the company reveal their next hero device inside the next several months!
VIA: SamMobile, SammyToday, USPTO