Samsung GALAXY S 4 tipped with rugged makeover in July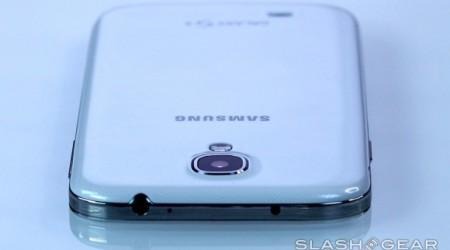 As more companies become more aware of the build quality of their smartphones, the more likely we are to see tougher devices come to the market. It's reported that Samsung is working on another version of the GALAXY S 4 that is said to be waterproof and dust proof, but will sport the same design as the company's current flagship model.
According to the Wall Street Journal, the rugged version of the GALAXY S 4 is said to arrive sometime in July, and as of right now the phone is being dubbed the GALAXY S 4 Active, but it's possible that the name could change eventually. The launch of this phone is said to come shortly after the rumored release of a new 8-inch tablet in June.
The tablet is said to be Galaxy-branded and will fit between Samsung's 7-inch and 10-inch models already on the market, although the company just release the Galaxy Note 8.0 earlier this month (read our full review here). It's the company's only 8-inch variant, so it could be possible that this rumored tablet will simply be a lower-cost option.
As for the GALAXY S 4 Active, we're sure many people will be worried that Samsung will butcher the sleek design theme that the Galaxy S line has had, but it's said that Samsung will attempt to keep the design unchanged, possibly using nano waterproof coating. We've also heard rumors recently that Samsung will be using plastic screens on the Galaxy Note III instead of glass to make the device shatterproof, so it's possible that they're thinking about doing the same for the Active.
[via Android Community]